Are you looking for free Divi child themes? In today's post, I will show you a collection of some great free Divi child themes. You can use these child themes on your Divi project or website absolutely for free and you can edit and customize according to your needs.
What is child theme and why I will use a child theme?
A WordPress child theme is one kind of theme that use the functionality and core style of the parent WordPress theme. That means if you are using a parent WordPress theme, you can make a child theme easily to modify as you want while still maintaining the parent theme core styles and functionality.
If you use a child theme and modify it as you want with your own style and functionality you won't lose the ability to update your parent theme. If you update your parent theme anytime your custom style and functionality will be the same after the update. If you don't use any child theme and update your theme you will lose all custom style and functionality that you made. That's why you should use a child theme.
Divi is a great WordPress website theme with powerful page builder and one of the most selling WordPress theme in the market. If you already use the Divi theme you know how cool the theme is! You can make any kind of website using Divi theme and builder. You no need to have any coding skills to make a website if you use Divi. There are lots of Divi child theme from third parties and there are also some free Divi child themes.
You may also like…
Best free Divi Child Themes
I tried to find all free Divi child themes and listed here to help you. If you get every free Divi child theme in one place it will save your time and it will be easier for you to select the best free Divi child theme for your website.
1. Altidude free divi child theme

Altidude is a responsive one page free Divi child theme designed by LoveDivi. It is a very creative design and you can use on different purpose website. I think this divi child theme would be best for a portfolio or creative agency. There are some interesting sections on this Divi child theme, a beautiful banner with text and button, about us section, our services section, etc you need to describe your business in a creative way. There is also a blog section if you want to share your blog posts to your website visitors. You can download and use Altidude Divi child theme free!
Demo + Download
2. Divi Resume – Free Child Theme for divi

Divi resume is a very beautiful free child theme for portfolio and creative designers who want to showcase the best works with the website. This minimal design child theme is also good for freelancers and business. I love the banner design of this free child theme. You can see the demo if it is the perfect fit for you or not.
Demo + Download
3. Kriar creative free divi child theme

Kriar creative is a 4 pages divi free child theme for creative agencies. This is a responsive divide child theme and it will perfectly fit on every device including iPhone and iPad. If you are a creative designer, freelancer or developer this child theme can be great for you. This divi child theme is very clean and beautiful. The developer said it is a layout kit not a child theme. You can make any design and any kind of website by this free divi layout kit (child theme). It has a landing page, about us page, services page and contact page. You can add new pages if you think you need on your website by this child theme.
Demo + Download
4. PICTURE Free Divi child theme

Candy themes created this free divi child theme specially for photographers to showcase their best work. White space and nice fonts make the theme look more clean and creative. You can also use this free divi child theme for your freelancing business or creative agency also a good fit for blogging. You can use this child theme for your own or for clients for free. This theme is more customizable than other divi child themes as the developer said they added extra features to customize the theme easily. The parallax feature will give you and your visitors a smooth feel.
Demo + Download
5. Corpo Divi child theme

Corpo is a business child theme with the black and yellow and black color scheme. This child theme has a great banner with CTA. Divibay designed the Divi child theme for business, corporate, professional and startup uses. This 4 pages Divi child theme will give your website a very professional look. If you want to make a complete business website on Divi this child theme can save your time.
Demo + Download
6. Divi All Purpose Child Theme

Divi All Purpose Child Theme is a multi-purpose free divi child theme for business. This free divi child theme comes with 4 different versions of the home page. You will get a default home page, yoga homepage, coffee homepage, and travel homepage. The blog page layout of this child theme will blow your mind. They have created the blog page of the divi child theme in a very creative way. You will also love the single blog post layout style. The sidebar is also great. I can say it is just an amazing layout and you can get all of them for free. It has the custom footer and header design consistent with the theme design. You will get a service page and also a testimonial page with the child theme. I think it would be great if you take a look at the free divi child theme.
Demo + Download
7. Divi Business child theme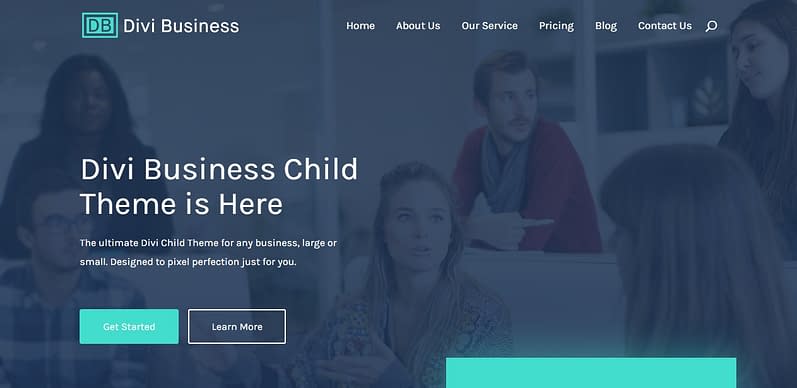 Divi Business is a free divi child theme for business websites. This is a very high-quality child theme for creative agencies. This modern and professional design child theme will give your Divi website a stunning look. The one-click install feature will give your next project a jump start. This child theme comes with 6 pages. It has a custom overlay hover effects, and make your website look awesome. The design of the footer is also great.
Demo + Download
8. Moody free Divi child theme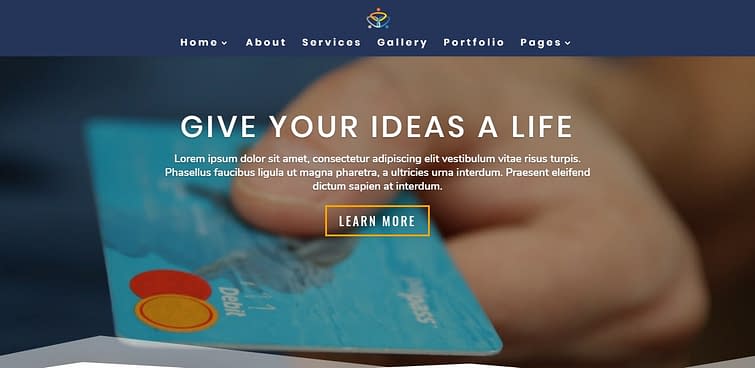 Modi is a free Divi child theme for agencies & companies. This child theme design is clean and modern which will give your website a premium feel with user-friendly interface. This Divi child theme comes with lots of features with animation effects and hover effects. They added two homepage variations and each home page has a great slider with text and button. They included every basic page you need for your business website. You will not miss the blog page if you want to do blogging with the site. I hope you will love this free Divi child theme if you are making a business website.
Demo + Download
Here is a shortlist of some best free Divi child themes. If you know any free divi child theme that I missed t mention in this post then please don't forget to share with me. I will try to add your mentioned divi free child theme.