Do you want to give a custom look and functionality on your Squarespace website using Squarespace plugins? In today's post, I will show you some best Squarespace Plugins. With custom Squarespace plugins and codes, we can break the limitation of Squarespace.
We all know that Squarespace has its limitation with design and functionality. Sometimes we face trouble when we need any special design or functionality on our Squarespace websites. Squarespace plugins can solve many problems in a short time. There are already many third-party Squarespace plugins and more are coming soon.
I have researched on the internet to collect some important Squarespace plugins that every website should use for a better website. I will try to write a short review of every Squarespace Plugins.
Best Squarespace plugins
I want to inform you that Squarespace doesn't support plugins officially and those plugins I mentioned in this post are from the third party. You can find which plugin is essential for your website and use them.
Social Proof notifiactions
Use the power of social proof marketing on your Squarespace website and generate more sales with the same number of visitors. This plugin is very easy to install on your website by installing a line of pixels on your website. There are many widgets to use from optinmax to boost website conversion. 
Squarespace Whatsapp Live Chat plugin
Live chat can play an important role for your business website. If you are looking for live chat plugin for your squarespae this is the best plugin for you. The plugin will help your viitors chat with your easily. This plugin is developed by elfsight. You can use this free squarespace chat plugin on your website. If you want some extra features you have to by the premium plan form them. My suggestion is, install the free plan first then see how it work. If you feel this plugin is helpful for your website and working well then you can buy the plugin. 
You can also add facebook chat plugin for your website. This plugin is also from same company and work same way. You have to decide which one will be perfect for your business
Squarespace Sidebar Plugin
A sidebar is an important part of a website to highlight advertises and products to websites visitors. Every Squarespace theme does not have sidebar option. This plugin comes with the sider solution of Squarespace websites. No matter which Squarespace template you are using, you can make an attractive Squarespace sidebar with this Squarespace sidebar plugin. This Squarespace plugin is very easy to setup and customize. You don't need to be an expert website designer to use this plugin just install this plugin and customize as you want.
Facebook blog comments Squarespace plugin
Blog commenting is a great option to make a deep relationship with visitors. Almost every people have facebook account nowadays so if you can integrate Facebook comment system to your Squarespace blog, your visitors will able to post comments to your blog very easily without login to your website. Squarespace doesn't have the facebook comment function by default. This Squarespace plugin comes with the solution. You can set up this plugin and integrate facebook comments easily to your blog. You can hide or show any comments from the options panel.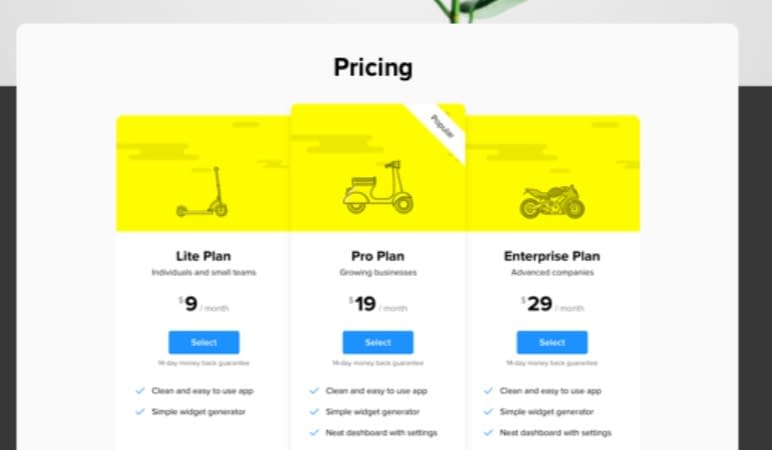 Squarespace pricing table plugin
This is the best squarespace pricing table plugin. I have seen some other pricing table plugin for squarespace but none have better features and design than this. Whit free demo you will able to create your own custom pricing table for your squarespace website. This plugin comes with predefined feature styles with mobile optimized responsive layout. You will able to create advanced comparison table with this plugin in just 50 seconds. I am sure if you try this plugin once you will love it. Just check the link blew, start creating a custom pricing table for your squarespace website and use it to the website. 
Squarespace pricing table code
Actually this is not a plugin, this is custom code for squarespace website pricing table. If you want to add a simple and professional pricing table on your website then you can try this custom code. The developer included video training to add a pricing table easily. Also, you can ask for help anytime from the support team.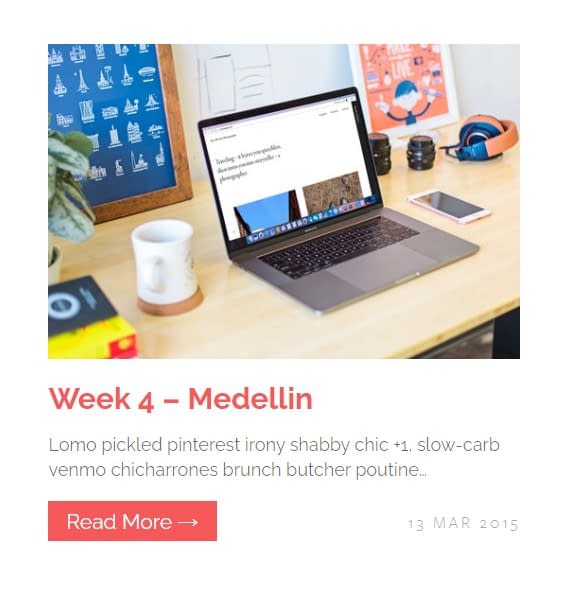 Blog Summary Squarespace plugin
With this plugin, you can style your blog with a nice layout. This plugin support all Squarespace themes. The plugin developer made this plugin very easy and simple to use. You will get a step by step guide with this plugin.
Squarespace testimonial slider plugin
This is one on of my favarite squarespace plugin. Whit this testimonial squarespace plugin you will able to create very professional testimonial slider widget for your website in less than 1 min.  A testimonial slider can change visitors intention and it will increase the change of buying your services or products from your website. So this section should be professional as like your website. There is no better plugin for testimonial slider for squarespace website. 
Classic Accordion Squarespace plugin
If you want to display a large number of texts on a small area then accordion is the component you need to use. The classic accordion is a Squarespace plugin for accordion. This plugin supports all Squarespace templates. This plugin is very easy to use and customize, you will able to change colors and text without any hassles. A step by step installation guide is included with this plugin.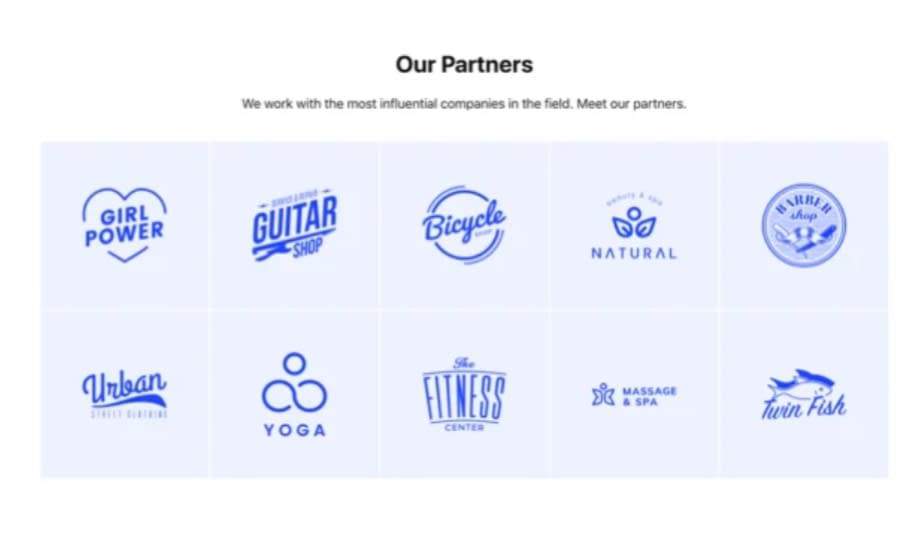 Logo Gallery Squarespace plugin
Another essential plugin for squarespace. You will able to make customized logo slider or logo gallery for your squarespace website. If you are not sure about how to make custom design then you can use their demo design on your website. 
Slideshow Squarespace plugin
Sometimes its really hard to make a beautiful slider on Squarespace templates. Some Squarespace templates don't support slider by default and some have the slider option but the design is not much professional. This slideshow plugin is awesome for Squarespace and will give your website a very professional look. Slideshow Squarespace plugin is easy to setup and the instruction guide is included with the plugin package.

There is no option to display tabs on Squarespace website builder by default. But don't worry we have a great plugin recommendation for displaying tabs on Squarespace website. Bu this plugin you can short large amounts of content into tabs. Squarespace tabs plugin support all Squarespace templates.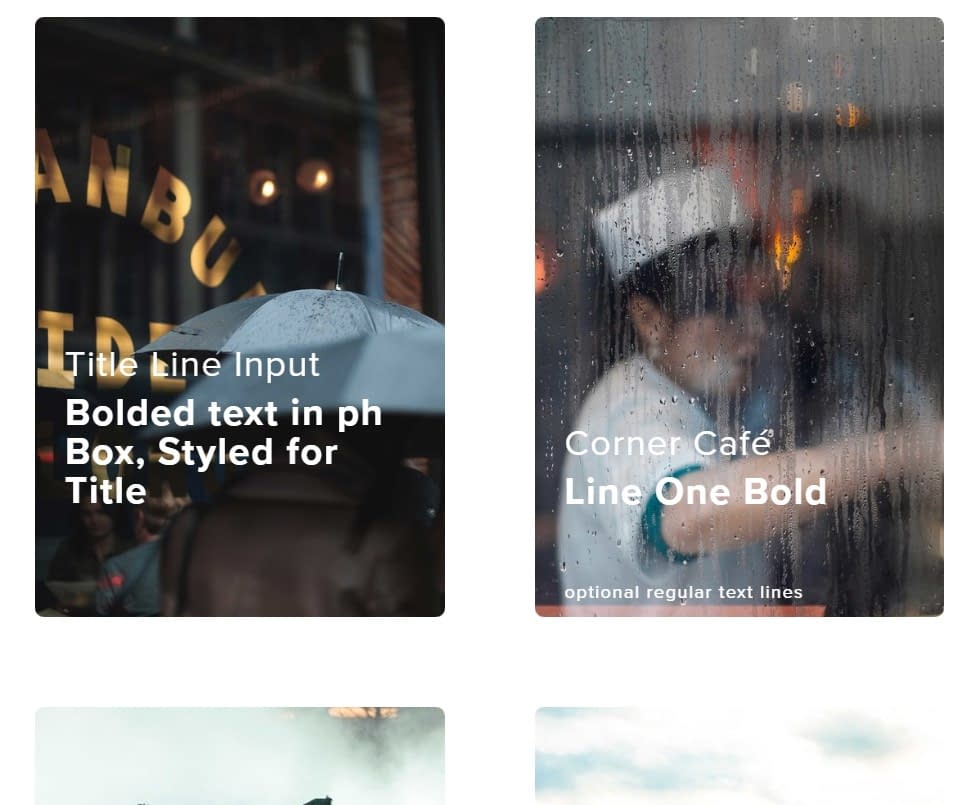 Slide Up Summary Cards plugin
Finally, you can take control of your Squarespace blog layout with this Squarespace plugin. This Squarespace plugin will make your blog summary stunning with slide up animation. Just check out the demo, it is mind-blowing. You can use this layout for all kind of Squarespace summary block like products, events and more.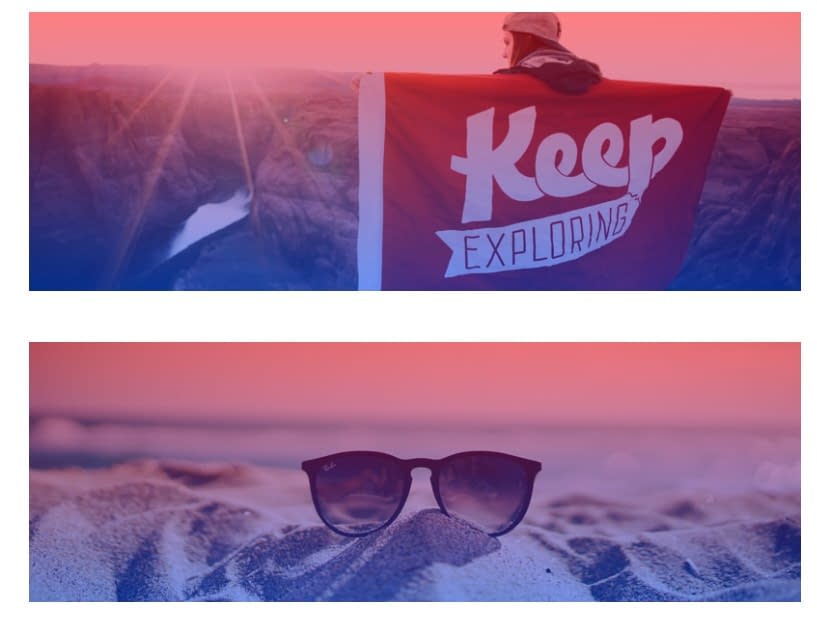 Banner Gradient Plugin Squarespace
There are limitations when we use overlay color on Squarespace banner and video. If you want to use the overlay gradient on your Squarespace website banner this banner gradient plugin is the best solution for you. This plugin has color options and customization panel. You will also customize the color opacity and angle of the gradient.
Alternating Vertical Timeline
If you want to make your website look more professional with the timeline you can try this Squarespace plugin. This plugin has scrolling animation which will make your website look and feel more professional. This plugin will automatically add your website title and body font so your website design will remain consistent.
I hope you liked today's post. Although there are not so many Squarespace plugins available at this moment, I tried my best to find and short them with a collection of best Squarespace plugins you may need on your Squarespace website to enhance functionality. If you have any question or recommendation please don't forget to comment blew. I will post a new article on free Squarespace plugins. If you need free squarespace design service for a professional website then don't forget to contact with me. I will provide you the best service with reasonable price.