Remote work has been a win-win experience for both employers and employees.
For organizations, remote work has been an excellent way to expand and grow without boundaries. 
Working remotely has also given employees the freedom they need to achieve a work-life balance for best outcomes.
However, things aren't always rosy when working remotely, as one might think. This is because teams who collaborate remotely often face challenges getting organized due to communication challenges. 
When working remotely, communication gets muddled up, which leaves team members confused when working on projects. 
The results of this? Inconsistent results, error-laden projects, and costly mistakes that costs organizations their best clients and hampers their growth. 
For your team to work successfully when working remotely, it needs a Statement of Work (SoW) to efficiently communicate on projects for best results when working remotely. 
You might be wondering: What is a statement of work? How can it keep my employees organized?
This article discusses what a Statement of Work is and how it can get your remote team organized for best results. 
Let's get right into it.
What is a Statement of Work?
A Statement of Work is an essential project management tool that captures and describes every aspect of the project you have at hand. This includes project requirements, deliverables, timelines, pricing, and regulations, and lots more. 
A Statement of Work is usually one of the first documents organizations write when beginning a new project. It is detailed and contains all the information project managers and their teams need to run a project successfully.
How a Statement of Work gets your team organized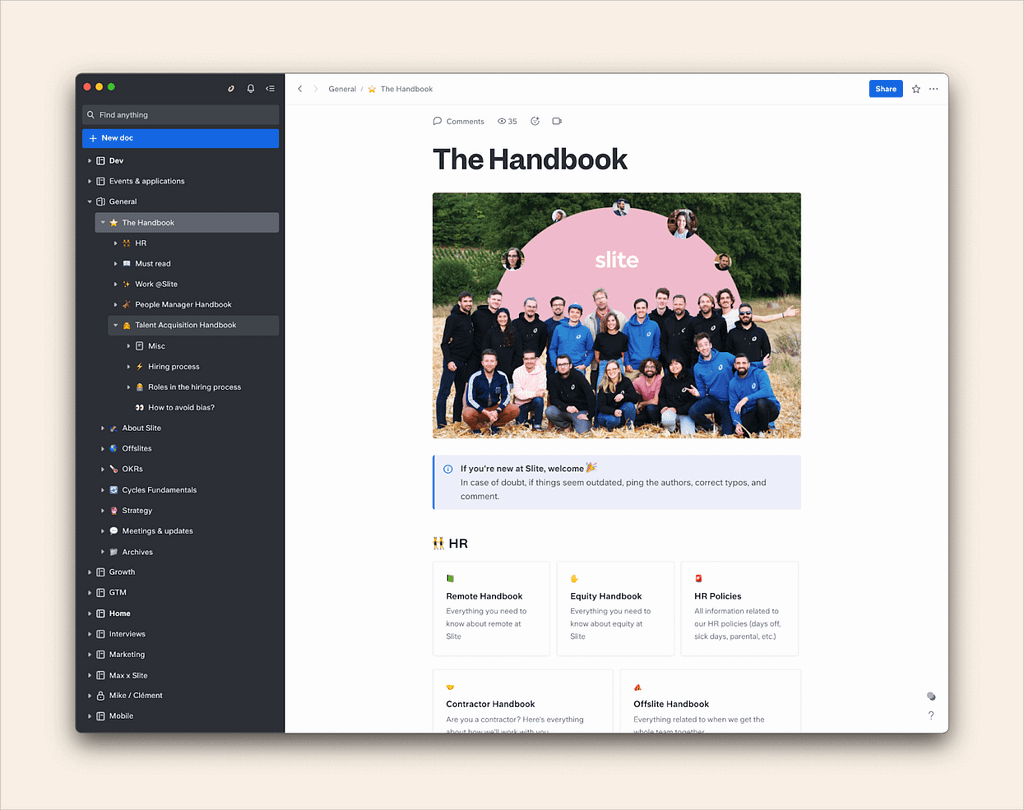 When working remotely, staying organized as a team is required for effective project management and success. 
Wondering how a Statement of Work can get your remote team organized? Find out below:
1.It puts your work together in one centralized place
When collaborating remotely as a team on projects, having the details of your project disjointed in different places can affect the smooth running of your projects' activities. 
When many people are working on a project, leaving the project's data disorganized will make accessing content challenging for team members. 
Creating a Statement of work for your team brings all your projects' details together, so all team members can easily access any information concerning a specific project in one comprehensive place. 
By keeping all documents organized in a database,  your team members can stay organized and stay put together when working on projects. 
This is because they won't have to search for documents in different areas when working on projects. They can easily locate all the information regarding any project they are working on. 
2. It keeps all team members updated
A Statement of Work ensures all your team workers are rightly informed on all the aspects a current project encompasses. 
With this, all team members working remotely are abreast with all the necessary information and details the project requires so that they don't go out of the scope of a specific task.
Everyone has all the goals, objectives, and framework of the project outlined in detail in a Statement of Work, which will guide team members when working remotely.  This helps them to stay on the right track when working on projects to bring expected outcomes. 
3. It promotes effective communication 
Lack of effective communication has been a downside to remote work for many team members who want to stay organized when working remotely. 
While on-site operations come with the advantage of giving project managers the ability to communicate to all team members on projects in one place, remote work without the right tools doesn't offer project managers that control.
While working remotely, team members can get confused on projects' details, which often leads to errors and inconsistencies.
However, a good Statement of Work communicates the details of the project effectively through comprehensive outlines to ensure all team members are never confused when working on projects remotely. 
4. It helps the team get organized by tracking projects progress
Team members can stay organized while working remotely when they have a step-by-step guide on how they should carry out a project. 
Having a Statement of Work gives team members an outline of what actions to take and when to take these actions so all activities are done accordingly, in the way they should go. 
Team members can also keep themselves organized to stay productive due to the timelines and deadlines a statement of work provides.
With the due dates provided in a Statement of Work, team members know when to turn tasks in without being told. This helps team members to organize their time and activities to meet up with expectations and deadlines.
Best practices when creating a Statement of Work
When writing a Statement of Work, it's important to adopt the best practices to acquire the right outcome. Below are the best practices to adopt to write an excellent SoW to guide your remote team workers to produce the best results on every project:
Use simple and straightforward language

 
A good statement of work clearly states a project's requirements and objectives succinctly.  
Therefore, to create an effective Statement of Work, you need to make every content of your work as straightforward and simple as possible not to confuse your readers. 
When writing an SoW, it's essential to include your team in the process. Because every member of your team is involved, they can make contributions, ask questions, and fully grasp the entire process. 
It's vital to proofread your Statement of Work to ensure all necessary details about a project are included. Also, check for omissions and inconsistencies to ensure every information in your Statement of Work is accurate and up-to-date.
Conclusion 
A Statement of Work helps team members stay consistently organized with working remotely in so many ways. This article discusses the different ways a Statement of Work can stay organized when collaborating on projects outside the four walls of your organization.