"Customers is the secret ingredient of your business success recipe."
Irrespective of who you are as a business, a startup planning to growth hack your way, or a large enterprise, building a successful business is just a dream if you fail to understand what your audience wants.
So how do you embrace a customer-centric culture in your business?
Start from the start. 
Ideally, you should be interacting with your audience at every level of your business operations, from product ideation to final launch. But, it is customer service where the maximum magic happens. 
So the million-dollar question is, what is the best way to integrate customer engagement? 
Which method is better for your website and business? Live interaction or chatbot engagement. 
In this post, we demystify the benefits and limitations of both methods so that you can make an informed decision for your business. Let's dive right in. 
Chatbots Vs. Live Engagement – Which Is The Better Choice?
Customer experience imbibes the principles of interactive marketing. Both chatbot engagement and live assistance are powerful tools of delivering so, however, with a difference. While the former focuses on going broad and thin, the latter focuses on going narrow yet deep to serve customers. 
To decide which model works best for your business, you need to understand how they work.
How does a chatbot work?
A chatbot is a classic example of conversational marketing. It automates the lead qualification and sales process while delivering unique customer support simultaneously. What follows is a more impactful, long-lasting customer relationship. 
Here's how it works. 
You can train this piece of software (a chatbot) to answer the most frequently asked questions (FAQs) of your target audience. There are various types of chatbots; almost all of them use decision trees or the power of (AI) artificial intelligence to respond to users. This makes chatbots a perfect choice for simple, specific, and incredibly limited. But its efficacy depends upon a few variables. 
As the chatbot has capabilities to only answer simple questions, the quality of questions has a direct impact on how well your automated sales team would work. Also, a chatbot mechanism uses a chat interface for conversations with your potential leads. This makes the designing of the conversational text, critical for the overall success of the chatbot.
Now let's look at how a live engagement tool works. 
How does live engagement work?
Live chat works. A report from Econsultancy suggests that for almost 79% of consumers, a live chat function is lucrative during the buying process as they can get their questions answered immediately. This makes a live chat system an efficient tool in the sales funnel, converting customers much faster.
But, this method has its limitations. 
Live chat efficiency comes at the cost of scaling. Multitasking in a live-chat landscape takes away the experience-rich conversations your customers could enjoy otherwise. Think of a situation where your customer service executive has to attend to multiple query accounts simultaneously. Does that not tamper with the quality of conversation that your customer has? Moreover, does it not increase the chances of waiting for your customers to receive a solution?
However, if you can limit the multitasking in live chats, they are powerful sales tools.
Utilizing real-time response time, a live chat delivers a humanized sales experience making it the best choice for complex conversations.
So, the question now becomes which one to opt for? We dive deep into both systems to come to a solution.
Chatbot vs. live engagement: a detailed comparison
Having a clear and comprehensive understanding of every facet of a chat system is critical for ensuring success at your customer support. The following are a few elements based on which we have compared both systems.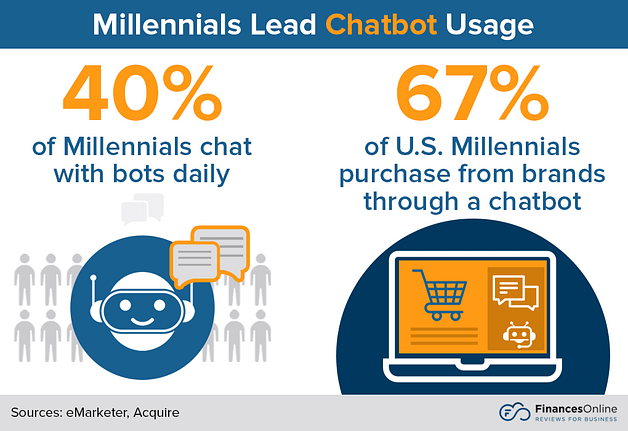 a) Human involvement: While the live chat system utilizes human involvement to create a humanized conversation when it comes to chatbots, there is negligible to no human involvement. This makes chatbots the go-to process, saving resources: time, money, and energy. Acquire's study shows that a chatbot has successfully managed to resolve 80% of simple problems with chatbot support.
b) Scalability: Scalability and live chat are two contradictory concepts. The number of customer inquiries often outnumber your customer representative. This creates a dent in customer satisfaction which can easily redirect a big chunk of your potential customers towards your competitors. 
A chatbot, on the contrary, is a conversation starter at scale. The best part with this bot, your potential leads can now get their questions answered in real-time. Qualifying your lead in the right direction can ensure your customers end up at the right customer service executive to get a more personalized experience.

c)Response time: Although both the chat systems work to provide real-time support to your customers in theory, the practical situation is different. A chatbot's scalability capabilities allow it to support superior customer experience in seconds an element that a live chat lacks. Irrespective of active queries, the quality of chatbot conversations never deteriorates. 
In a live chat environment, a customer support executive may be handling 10 accounts, resulting in a longer response time. A Gartner study suggests 85% of global customer service support is powered by chatbots.

d) User-friendly: Integrating live chat support often comes with a complex multi-interface system: one for visitors and one for the admin. Thus, having a clear understanding of information architecture often comes with a steep learning curve. 
Chatbots, on the contrary, are entirely hassle-free. With a unified interface system, you can train your bot to become smarter each day in the same interface. If you are using an AI (artificial intelligence) in your bot, the efficiency of your bot will only improve with time.

e) Availability: Having a superstar product alone cannot help you succeed in business. If your customer service isn't excellent, chances are your customers will abandon you. Sooner than you think. So what is the solution here? Having real-time, 24/7 support is the market demand. But is working day in and day out humanly possible for even the most efficient live chat support executive of your business? Even if it is, can they deliver the same uncompromised quality?
The obvious answer here is no. If you come up with ideas for creating a live support team that can cover 24 hours support, chances are your CAC (customer acquisition costs) will skyrocket.

This is where a chatbot comes in. A chatbot can have extended hours of conversations and stay online 24/7 for 365 days without a single fuss. This availability ensures that your customers feel cared about and is a critical determining factor of customer retention in the long run. 
f) Cost efficiency: Any company, big or small, trying to get traction in sales and business has a lot more than 1000 visitors on their website. This means managing each of the customer inquiries here is critical for conversion. 
Having a live support team answer the questions of your potential customers needs a whole team working in shifts to ensure someone or the other is available to attend to customers at all times. Plus, you need your team to undergo training from time to time.

All these efficiencies required immense investment of time, money, and other resources. A chatbot, on the contrary, can handle this easily at a fraction of the price. With easy installation and a user-friendly interface, serving your customers is a lot easier with a bot. 
With all the elements that build a superior customer service system inclining towards chatbot being the winner, it is still too early to conclude. 
Without understanding the fallacies of a chatbot system, assuming it to be the best choice is a biased decision. 
Let's look at where a chatbot's capabilities get hindered. 
Where does a chatbot fall short?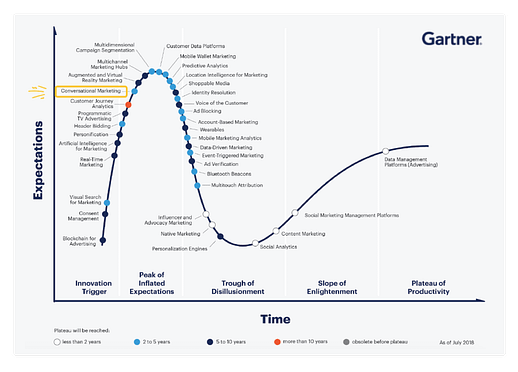 a) Inefficient in providing value in complex conversations: Human conversations are much more nuanced than a chatbot can handle. Its capabilities are primarily tied to answering pre-programmed direct, simple, and short questions. This means whenever a conversation starts getting complex; a chatbot falls flat. A live support team, on the contrary, is designed to handle complex conversations and problems. 
b) Lacks human touch: While a chatbot can successfully tap into the intellectual faculty of your audience, it fails to connect with them on an emotional level. A live support team comes in handy just in this area. 
c) Not sensitive to human error: While a chatbot is a great time-saving, efficient tool, it cannot look past human errors. Having typos and incomplete sentences inserted from your customer's end is more than common. On the contrary, a live support team can look past these human errors to focus on the core meaning and purpose. 
Final verdict

The dream customer service team is the one that solves today's problems keeping an eye on the future. This makes integrated hybrid customer support essential. 
A chatbot and live support team complement each other's strengths to fill gaps.
There is so much value that a chatbot brings to your business landscape any day, from improved response time to multitasking capabilities to one-on-one service. But, it still has to go a long way when it comes to human touch, something your live support team is great at. 
Filling the gaps and limitations of a bot, your customer support team can ensure to see beyond spelling errors and connect to the emotion of your customers. This creates a superior experience for your customers. 
Modern marketing is anything but easy. But, with new AI technologies and tools emerging each day, delivering a superior brand-customer experience will only get better. 
But, that being said, the importance of human touch is far from getting outdated. 
FURTHER READING