Divi is a popular and very easy to use WordPress theme. But if you are thinking about an online store with the Divi theme then you must need some inspirations about how the website will look like. With the Divi theme, you will able to make almost any kind of e-commerce website if you properly know how to to use Divi theme for e-commerce websites.
In this post, I will show you some best eCommerce websites designed with the Divi theme. These e-commerce website examples will give you great inspiration and ideas to make your own eCommerce website with Divi.
An eCommerce website should have a professional feel according to your products. You also have to ensure the functionalities of your website before going live. So I recommend you hire a professional divi web designer to make your eCommerce website using Divi if you are not an expert. It will save you time and you will get a great website too.
Let's explore some best eCommerce website examples built with Divi theme by Elegant Themes.
1. Root of Life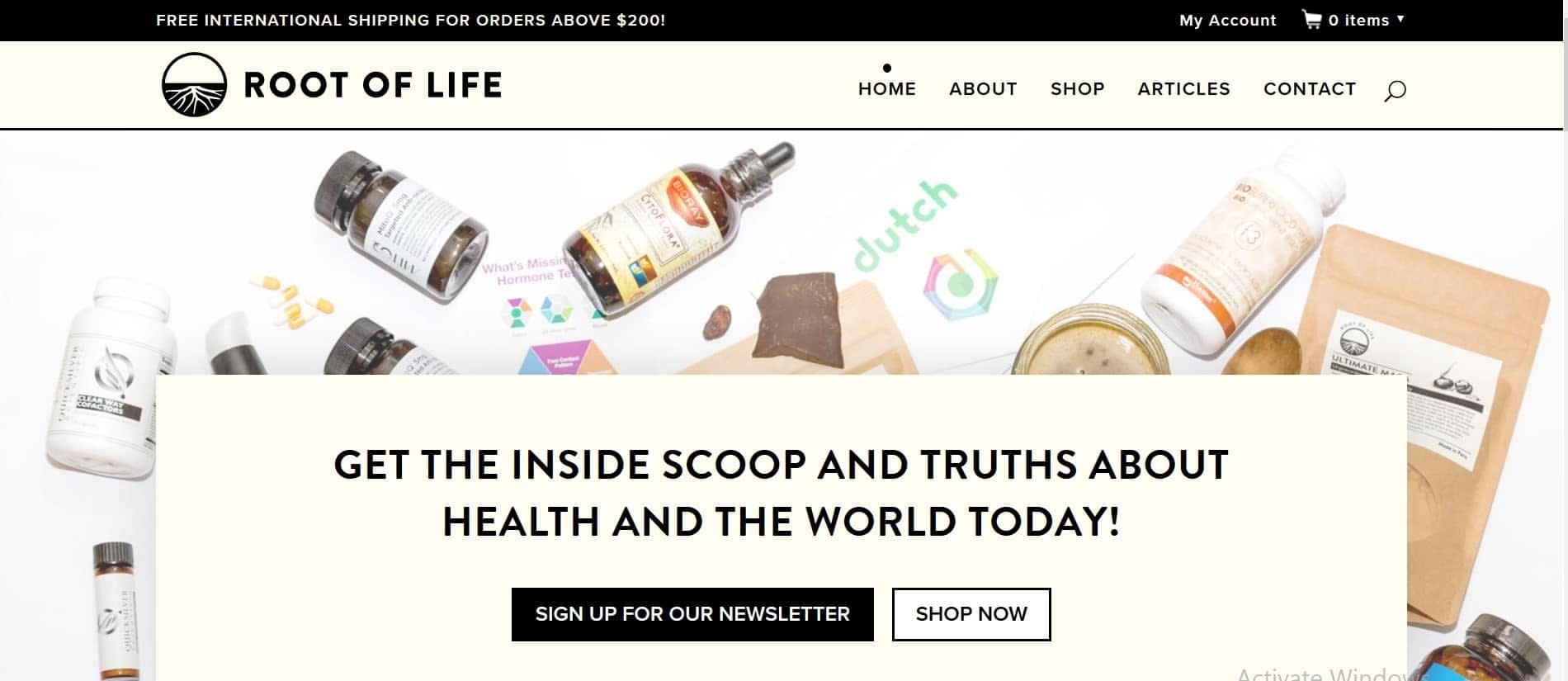 Root of Life is an eCommerce website that is using Divi theme. This website has a big banner on the homepage to showcase their products with a single image. I liked the way to promote products at a glance. A visitor will understand the website within a few seconds if you use this type of banner image for your website. Under the banner the use a product slider. They also added some featured products on the homepage. Click the link blew if want to explore the website.
2. Dokkoon Shop
Dokkoon Shop is a stunning eCommerce website built with Divi. You will love the feel of their website when you first visit their online store. They used many images to make the website look amazing. They also used a full-screen banner image on the homepage. I did not like font consistency of the website, everything else is perfect and amazing. You can follow the design feel if you want to make an organic or natural type ecommerce website.
3. Sweet Cecilys
Sweet Cecilys is a minimal type eCommerce website built with Divi theme. If you sell fashion products or female products then I recommend you to follow the design example. The added Instagram feed on their homepage to introduce their Instagram profile through the website. They also have a newsletter sign up form at the bottom of the homepage to collect leads. Also added a live chat feature through third party plugin.
4. Jamboo Headphones
Jamboo Headphones is a headphone selling ecommerce website made with Divi theme. They sell their own branded headphones through their website. The website has a premium look. The placement of product images and content makes the website look unique.  They have an impressive hero slider at the top of their website. It is a great example of the eCommerce website for small businesses built with Divi. You can go through the website using the link I provided blew.
5. Veronica Ariel
I liked the website design so much. The website have a premium feel and it can grab customers attention at a glance. The used a very nice and large banner image on their website homepage.They also added some call to actions for shop page and some other pages. The website is minimal but the design is wonderful. This type of clean and simple website can bring more customers for you. But if you looking for something different then stay tuned we have more examples of ecommerce websites built with Divi.
6. Artfully Designed Creations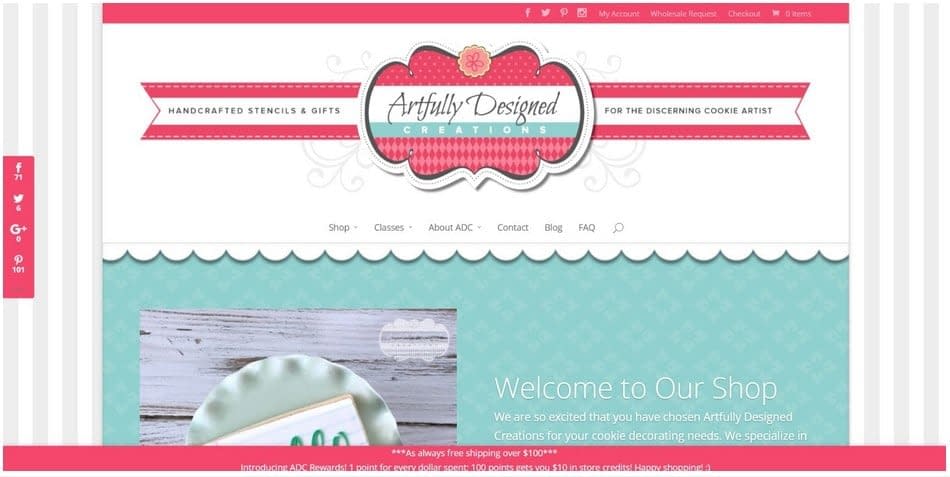 This Divi ecommerce example website has a unique design. This website sells had crafted products through their website.  They designed the website with a big logo and different colors.  The website has a big call to action slider on their homepage and redirecting to different products they sell. This type suits with hand crafted product selling ecommerce websites.  They also added a testimonials section on the homepage. And another call to action at the bottom of the page.
7. Spikes And Sparrow
Spikes And Sparrow is an online bag store website built with the divi theme. There is a top bar with promotional texts at the top of the website. There is a nice and big slider on the homepage of the website. They also included some call to action on the homepage to link different pages. They have also a nice footer with their company address and phone numbers. Also added a Quick contact form on the footer. You can see the divi ecommerce website example through the link.
8. Mariadonato
Mariadonato is also another online bag store made with the divi theme. It has a full-screen image on the homepage. This is a design website with a clean layout. The website is using woocommerce for the ecommerce function. They have a contact page. The website comes with two languages, English and Spanish.
9. dBud
dBud earplugs store is a very professional design website with the divi theme. This website has a great look. This divi website has a big banner with video background. They used much images to make the website more professional. They also included many customer reviews on the homepage to grab the visitor's trust. They have a nice cart icon that is fixed at the bottom right of the website. I loved the professional look of the woocommerce website example built with the divi theme.
10. Tarte and Berry
Tarte and Berry is a woocommerce website example built with the divi theme. This website has a slider on the homepage with a ken burn effect. Under the slider, they added a promotional bar to high light their online store. And then they added some featured products. That makes the website a perfect online store. If you want to check the website click link blew.
In this post, I have tried to show you some best Divi ecommerce website examples. Most of them used woocommerce for ecommerce functionalities. If you know any good ecommerce website made with the Divi theme and woocommerce you can share your website through the comment box. I will try to add the website to this list.