There are many free Divi layouts but not many for eCommerce. In today's post, I will discuss some best free Divi eCommerce layouts. To save time Divi free eCommerce layouts are very helpful. These free eCommerce Divi layout packs can save a lot of time.
These divi layouts are totally free to use on your personal and commercial use. You can customize and edit the design if you need it because they are highly customizable. Give your online store a stunning look with Divi eCommerce layouts for free.
You may also like…
This free divi eCommerce layout has been designed by elegant themes. The layout pack contains 8 pages and specially designed for foods and drinks related to online shop but you can customize the design as per your needs to make any kind of online shop. The layout pack has all the important sections and pages that you need to make a complete eCommerce website using the free Divi layout. You can check the live demo to ensure if it is the layout for your eCommerce shop.
This is a flourish Divi layout pack is for your flower shop. If you need a beautiful Divi eCommerce layout for your flower shop you can give a try for this layout. If you need a customized design you can do it easily because this free Divi layout is highly customizable. Download this free eCommerce Divi layout and use this on your online store. You will get those photos used on the divi layout and use without any licensing restrictions on your commercial projects as many as you need.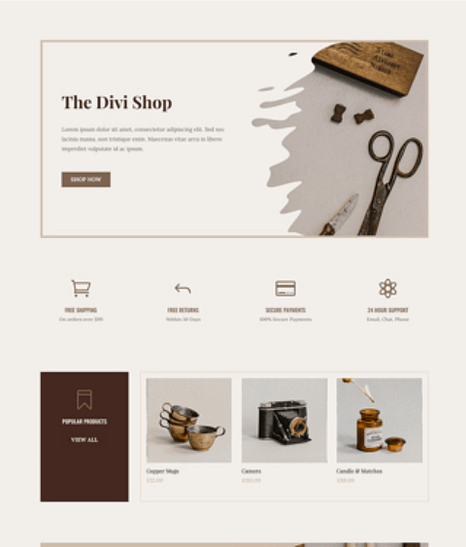 This is a responsive free Divi layout for online shops. If you want to give your online store a vintage look you can use this best divi eCommerce layout for your website. This online store Divi layout is perfect for mom-and-pop shops, hipster boutiques, antique stores and more. Your customers will be happy to buy products from your website if you use this eCommerce Divi layout because this is a very user-friendly Divi layout pack. Free download this Divi layout and use this on your online store.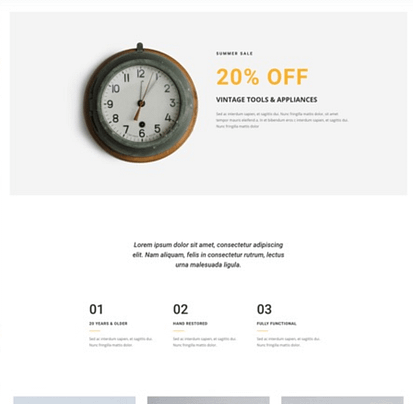 If you are looking for an online boutique shop layout, I think this would be best for you. This shop Divi layout is designed by elegant themes and you can get it without any cost. This eCommerce Divi layout has 7 pages including gallery page, about page and contact page. Along with this theme, you will get free images and you will able to reuse them on all of your commercial projects.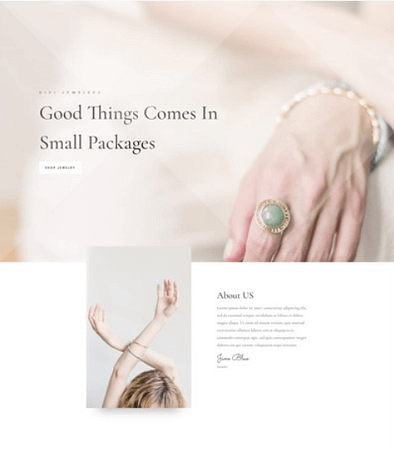 This free Divi layout is also designed by elegant themes. If you need a free Divi layout for your Jewellery store you can check this out. This layout pack has 7 layout pages and have instruction to customize and make your shop beautiful. Soft colors and fonts used on the layout to give a luxury look.
Best premium

eCommerce

layout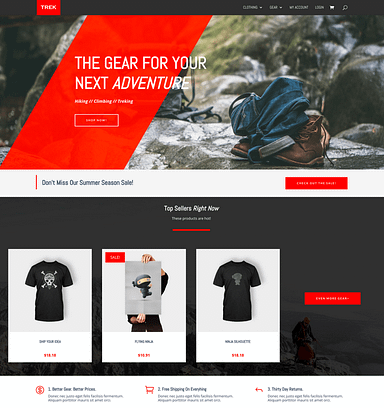 This is a 1-page premium Divi wooCommerce layout with the mega menu. This Divi layout will give your website a premium-quality look. However this layout has been designed for adventure clothing and gear online shop, you can use it for other purposes by customizing this layout according to your needs. It has 13 unique sections for the online store.
I hope this article saved your time to find a free Divi eCommerce layout. If you think there are some more best Divi eCommerce layouts don't forget to mention via comment. I will update the post and add the layout.