Not every graphic designer is happy with how much they are making at the moment. While having a stable job is usually enough to ensure most needs, there are those who want more. And if you have the skills as well as some time to spare, there are multiple opportunities to create a source of income as a graphic designer.
In case you are in such a situation and would like to work online, the tips below should give you some ideas and inspiration. And remember that there is no need to stick to a single idea, particularly if it is not bringing the results you had hoped for. Try as many as you can until you find a method you are happy with.
Tip #1 – Print on Demand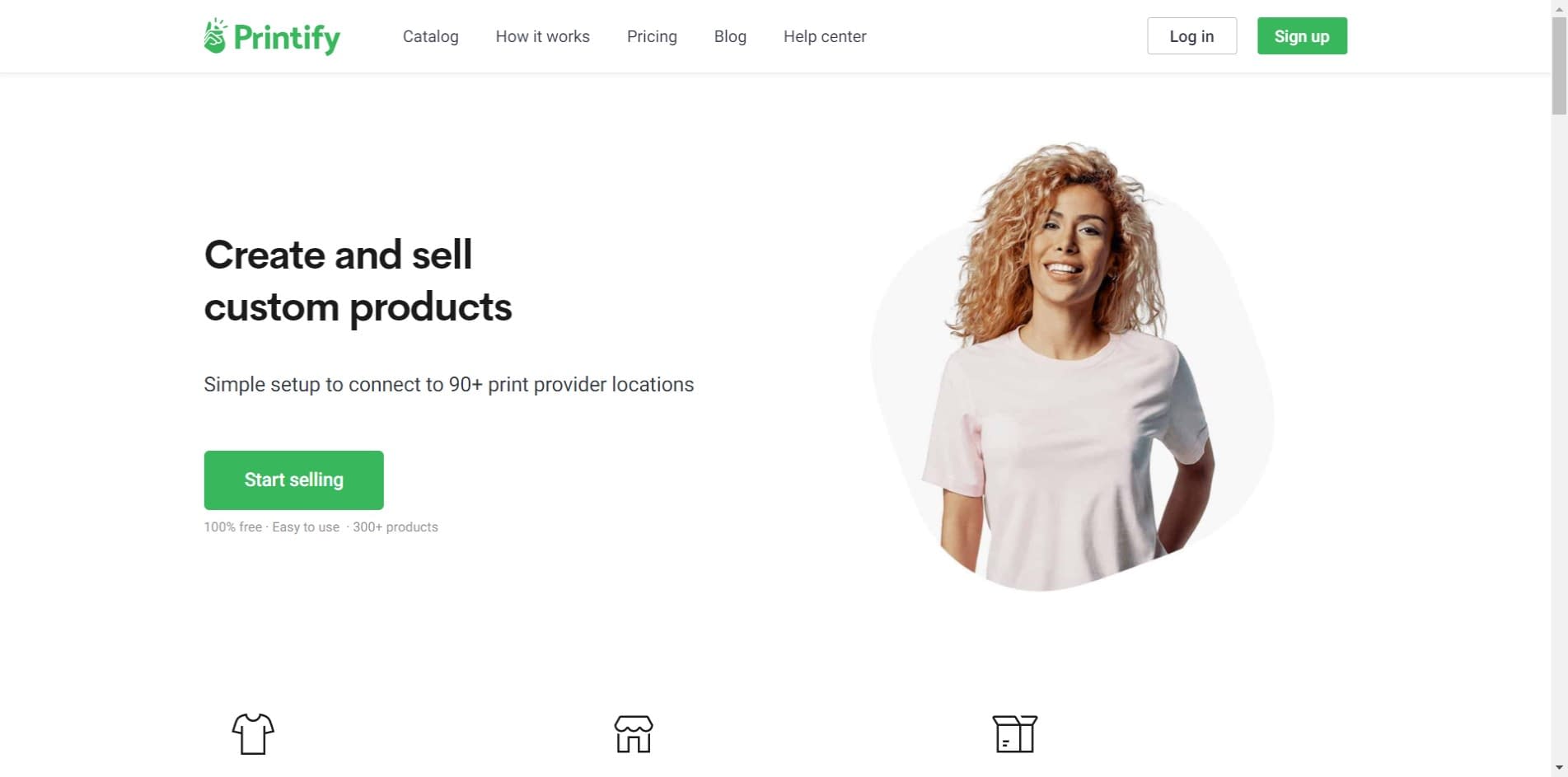 Printify is one of the most reliable print on demand platforms, providing you with the best selling prints, offering you a worldwide network of printers, no upfront costs, and a plethora of available products.
Working in the eCommerce industry is popular among a variety of professionals, not just graphic designers. 2.05 billion people have made at least one purchase online in 2020, and this number will continue to grow. More people are getting access to online stores, not to mention the ongoing pandemic, which made businesses change their stance and focus on selling products or services online.
As a graphic designer, you can join an already established print on demand project or start one yourself. Unique and attractive merchandise designs are one of the key selling points.
Tip #2 – Social Media Content
Brands, influencers, and other social media channel types are looking to expand their influence and establish themselves as an authority on a social media platform. To accomplish that, they need more followers and engagement on their content.
Attracting an audience without interesting content is difficult. And you can go only so far with giveaways or contests.
Visual content is trending on social media, and brands are not afraid to spend a hefty sum of money hiring the best content creators they can find.
Graphic designers seem suitable for a job. Infographics, illustrations, even memes receive a lot of engagement. If you can prove your worth, finding work as a social media content creator and profiting from it should not be an issue.
Tip #3 – Streaming on Twitch TV
Some Twitch TV streamers make six figures. Of course, they have worked hard to reach this point, and some would not be where they are now if it were not for their personality and natural charisma.
Nevertheless, you do not need to aim for the top to make a decent income on Twitch TV. As a graphic designer, you can slowly build your audience by working in front of a camera and interacting with your viewers.
The money comes from subscriptions and donations. Also, your channel may grow to a point when someone may want to sponsor it, though you will need to promote their services or products in return.
Finally, you can consider starting a YouTube channel in the future. Post stream highlights, exclusive content like video tutorials, and monetize it like other YouTubers do.
Tip #4 – Photo Editing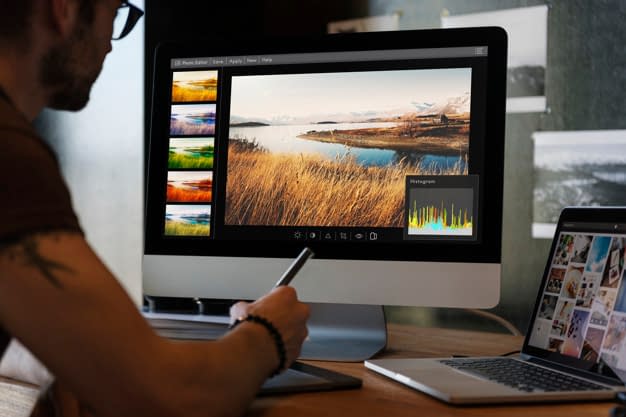 Professional photographers are not that keen to bother editing their pictures. Some would rather pay money and leave the work in the hands of others.
Most graphic designers should be familiar with photo-editing tools like Photoshop, and taking this work could be a good option to earn an extra buck or two.
Get in touch with photographers you know or try finding job offers online. Getting a reference and building a photographers portfolio would help, but you can send your resume directly or just have a talk with a photographer and explain to them that you would not mind editing their photos if they do not wish to do that themselves.
Tip #5 – E-book Covers
Amazon's self-publishing program opened doors for writers who were tired of dealing with traditional publishing agencies. Now, they can sell their e-books directly on Amazon.
However, the market in some book categories is quite oversaturated, and standing out without proper marketing strategy is a big challenge.
Even if you hear people talk about not judging a book by its cover, potential readers who browse on Amazon still do. After all, book covers are the first thing they see.
Writers know how to write, but it is unlikely that they would manage to design a catchy book cover. This is where you, as a graphic designer, come in. Working with a few writers who self-publish books on Amazon regularly should be a good start. If you find the work satisfying and profitable, you can look to expand your network and design book covers for even more writers in the future.