You are here with a question in your mind, how to create a website free of cost? I can remember those days when I was 16 years old and work so hard to make a website for free. Unfortunately, I was not able to make the website or did not get any perfect solution. Nowadays creating a website free of cost is so easy but it was not like this in the past.  
If you want to make a professional and successful business it's necessary to create your online presence. You can not do it only through social networks, you will need a website where you can publish your work or sell products and services. Even to share your opinions in blog format or maybe news on a site. But is it expensive to create a website? Not really.  
From my childhood, I used so many website builders and methods including free and paid to make websites. I have created more than 1000 websites for my clients and still making websites.
Today I will share some best ways to create a website free of cost and without having any technical knowledge. This one post can solve your problems to create free websites. I will try to share every possible method to create free websites with step by step guide. If you are a beginner and don't know how to create a website don't worry, you don't need to have any previous knowledge.  
You may also like..
Is it really possible to make a free website easily?
Yes, it is. There are some website builders that can help you to create a website for free. You don't need to know the programming language or any other technical knowledge. You just have to make it, if you know what you need and what you are going to make then you can do it.
Whit these website builders you can create your own website if you know how to make a page with Microsoft word or how to make a facebook post then its enough for you.  
5 steps to create a website free of cost
Creating a website is really easy and its easier than you can think of. To make a free website you just have to follow few steps.  
Step 1: Choose a free website builder or free hosting.
At first, you have to choose the best free website builder or free website hosting service on which you want to make your website. A web host is basically a company that has many computers to host your pages and content and they are connected to the internet. Weebly, Wix, imcreator, ucarft are some of the best free website builders and WordPress, Blogger, 000webhost are free website hosting. I will also provide you a list of best website builders before step by step guide to create a free website.
Step 2: Select a domain name.
A domain name is an identity of your website. If anyone wants to visit your website they have to use your domain to enter the website. Free website builders or hosting company doesn't allow us to connect domains, you have to make a subdomain under their own domain name. Like, if you want to make a free website using WordPress your you domain will be something like this, yoursite.wordpress.com
I will suggest you to name your domain according to your company name or business name. The domain name is very important for any website. 
Step 3: Planning your website
If you want to make a professional type website then you have to make complete planning for your website design. You have to think about the type of your website, is it a blog or a news sharing website? A website for your company or business? Your portfolio website? Then try to get an idea about your website layout. How many pages there will be. Everything a website should have.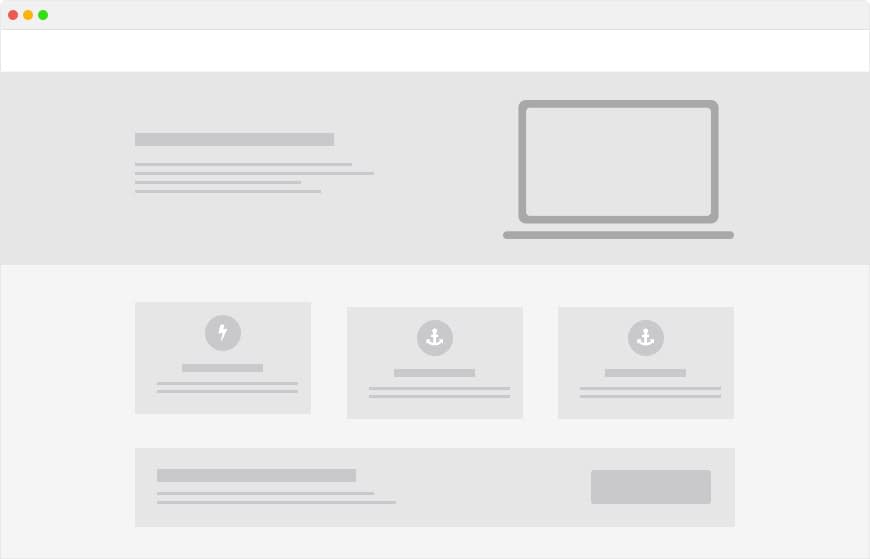 Let's say, I am a web developer and I need a portfolio website for me. I have no idea about website design and web page layout. How can I plan for my website? At first, I will search for some example websites from the internet to see what type of design and content a web developer should have. If I search "web developer portfolio examples" I will get many websites to review and I will able to understand and make a plan for my own portfolio website. 
Step 4: Designing and building your free website.
You already have a plan for your website and an idea about how your website layout should be. Now you have to make your website on a website builder or hosting. I will suggest to use drag and drop website builder to make your website if you have no technical knowledge about website designing or managing complex CMS. Add pages and content to your website. I this post I will also show you step by step guide on how to make a website free of cost as I mentioned before. 
Step 5: Publish your website
After design your website, carefully review everything. You added necessary pages like about page contact page etc. If everything perfect then publish your website. You are done. I don't think making a website free of cost is hard.
Best free website builder.
Wix
Weebly
WordPress
Blogger
imcreator
ucraft
Site123
Jimdo
Now I am going to show you how to create a website free of cost step by step.
Wix.com –  How to create a website free of cost on Wix website builder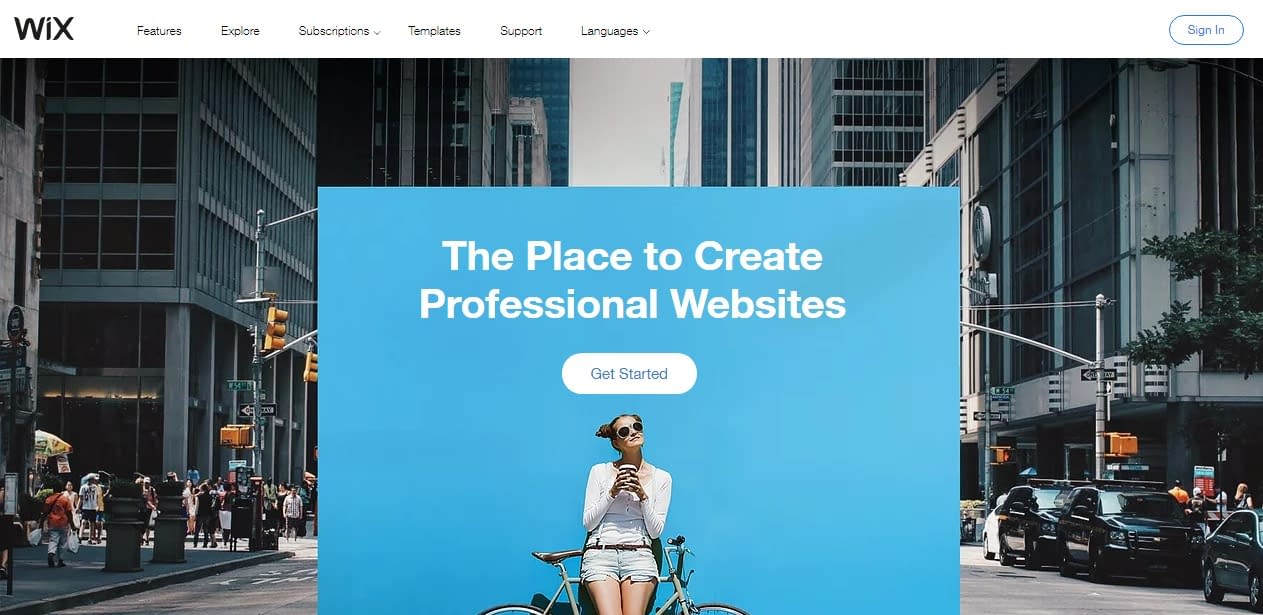 When it is about creating a free website there are no better builders than Wix to create a website free of cost. Wix is the most popular drag and drops website builder which allows users to make websites within a short time. There are many free professionally designed Wix templates available. You can select a free template and start building your website. Wix ADi is a game-changer feature of Wix. Wix ADI uses artificial intelligence to create a website. It's like a magic website builder. You can see wix eCommerce websites examples. 
Create a free website using Wix ADI
Sign in and go to your Wix dashboard
Click on create a new site button
Select your website category
You will see two way to create Wix website select Wix ADI and click on start now button
Enter your website or business type and click next
Select features you want on your website and click next
Enter your business or website name and click next
If you want to import content from another source you can add the link or you can skip this step by leaving them blank and click next
Add your logo and details of your website
Select a theme you want to use on your website and click on the continue button
You will see some homepage design variation select one of them you like
Wix ADI will take some time to generate your website. Within a few minutes, your website will be ready. You can edit them if you want and then publish your website. 
Creating a free website using Wix ADI is super easy. But I recommend you to review and make necessary changes before publishing your website.
Create free website using Wix classic editor
Wix default website editor is also easy to create a website free of cost. 
Sign in to your Wix account and click on create a new site button
Select your website category
Click on the chose a new template button
Select your favorite template which is related to your website category
Edit the template according to your website content
After editing and customizing publish your website
Make sure you checked the mobile version of your website before publishing
Visit Weebly website
Weebly.com –  How to create a website free of cost on Weebly website builder
Weebly is a well-known website builder and you can easily build free websites on Weebly. This is also a drag and drop website builder like Wix. Weebly supports 15 different languages and has a lot of features to build incredible websites free of cost. They have many professional templates and you can select one of them to create your own website. Unfortunately, Weebly is not flexible as Wix but its great and your website look will be stunning. 
Create free website using Weebly
Sign in to Weebly website and go to the dashboard
Click on create a new site
If you just need a basic business website then click on I just need a website or if you want to create an online store then click on I need a website with an online store
You will be redirected to a page to select a template for your website. Select a template and preview the template if it's ok for you then click on start editing. 
Now Weebly will ask you to set a domain name. type your website domain name. It will suggest you some related domain name for your but at the bottom, you will see a subdomain like yourdomainname.weebly.com select your subdomain and click on done
Now you will be able to edit the template and make your own website. 
Update according to your content and publish your website. 
Visit Weebly website
WordPress.com – How to create a website free of cost on WordPress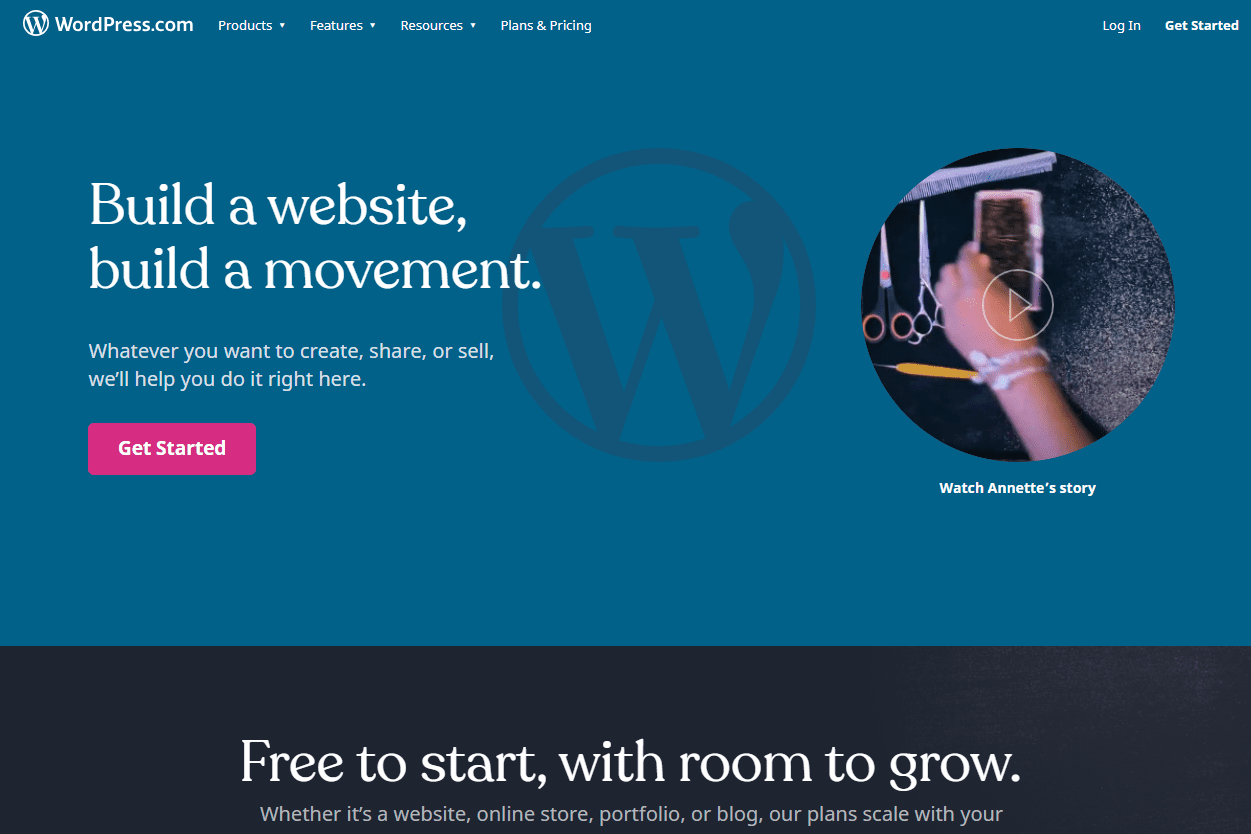 If you have a question and finding a solution on how to create a website free of cost then WordPress is a great platform for you to create a free website. WordPress is the most popular CMS in the world and most of the modern websites are built on this CMS. If you want to build a blog or business website there is no other better option than WordPress. If you just learn a little about WordPress you will able to make a great website free of cost. WordPress is not a drag and drop website builder but it is open source. There are thousands of free WordPress theme available to use. You can use free themes and free page builder like elementor to enhance the functionality of your website. 
Create free website using WordPress 
Go to wordpress.com
Click on start your website button
sign up with your email name and password
Select your website category
Type the main keyword of your business they will suggest you the best website layout for your company
Type  your business name
Chose your website style 
Give your site address (domain name)
They will suggest some premium domain name, under that you will see a free subdomain for your website. Select the subdomain
Then they will offer some premium WordPress packages but don't worry at the top you will see an option to continue free. Start with a free site
You are in dashboard now. Go to your site and customize according to your need. To publish the website you have to verify your email address
You can see this video to make a free account on WordPress
Visit WordPress website
Blogger.com – How to create a website free of cost on Blogger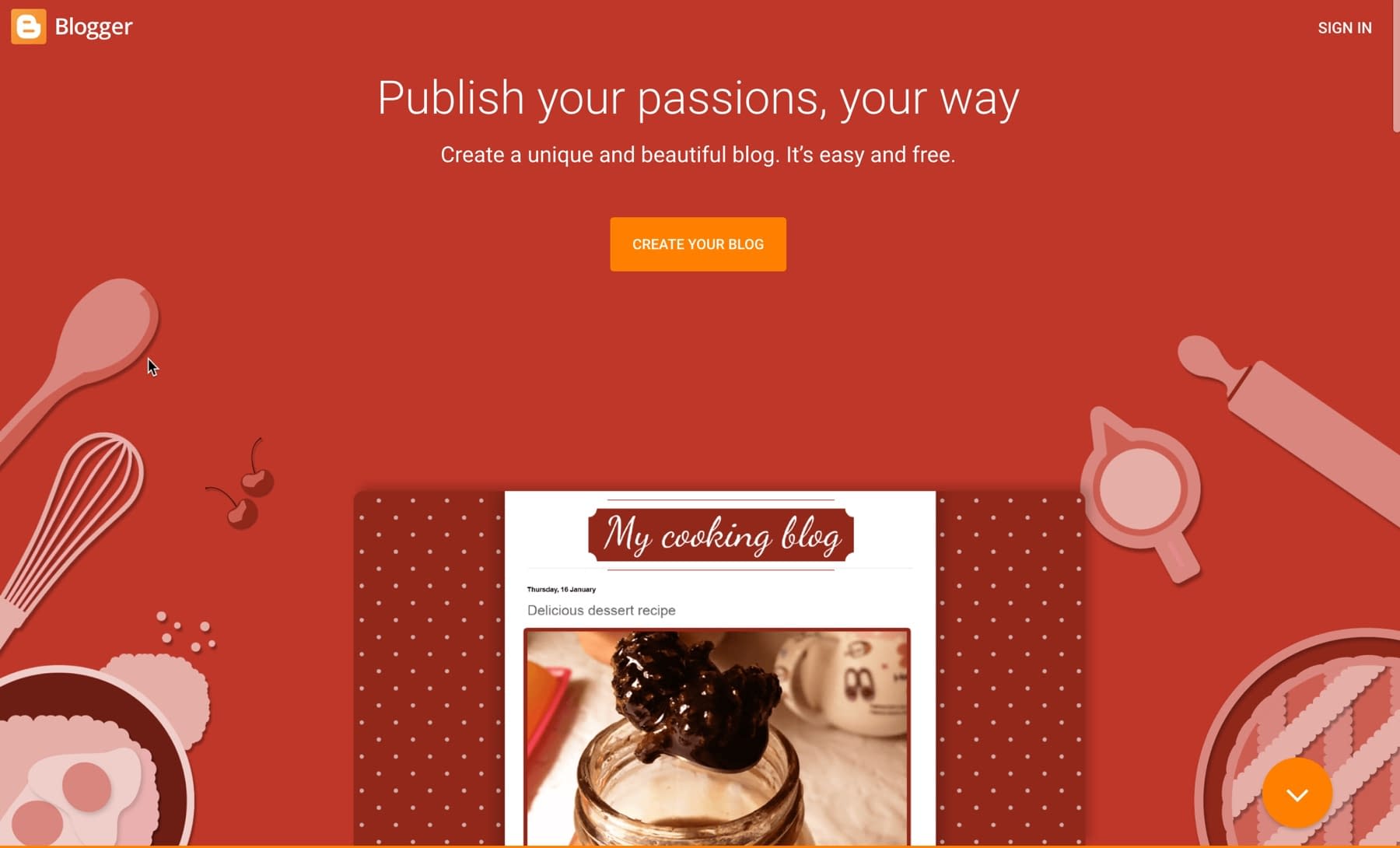 Blogger is a powerful blogging platform powered by google. Although it is a blogging platform you can make any kind of website using blogger. If you want to make a very professional free portfolio website blogger can be a great choice for you. If you want to have a powerful blog then I recommend you to use blogger than other platforms. You can make a completely free website on this platform without any advanced technical knowledge. You can track your visitors from the dashboard you can add AdSense to your account and earn money with blogger website and you don't have to pay money for this. 
Create free website using Blogger
Go to blogger.com
Click on start a new blog button
Sign in using your Google account
Set your blogger profile name
You will be logged into blogger account. Click on create a new blog button.
Set title of your blog
setup your website address
Select a professional template you like then click on create blog button
You can create a new blog and publish 
View the site to preview the live version
If you spend some time on the dashboard and watch some youtube videos you will understand properly how to make a blogger website professional. 
Visit Blogger website
Imcreator.com – How to make a free website on Imcreator
Imcreator is a flexible website builder and very easy to use for beginners. If you want to make a professional portfolio website free of cost for a lifetime you should try to build your website on imcreator. Imcreator has some stunning ready-made template to kick start website design. Within a very short time, Imcreator is able to make your website done and ready to go live.
Create free website using imcreator
Go to imcreator.com
Register a new account
Inter the dashboard and select a template
Your website is ready, now edit customize and publish your website. 
Visit imcreator website
I hope this post solved your question about how to create a website free of cost. If you have any problem to create a free website don't forget to let me know via comment. I will try my best to help you. You have your free website now! Which free website builder did you use to make your free website?