If you are looking for some Squarespace ecommerce website examples, I am here to help you with this post. This post will help you to get inspiration of Squarespace eCommerce examples for your next website. I have researched over the internet to collect some best eCommerce websites built with Squarespace website builder.
Squarespace is a very popular website builder with some stunning templates. You can use their templates to make your ecommerce website on Squarespace. I recommend you to hire a professional designer to make your Squarespace eCommerce website if you are not an expert.
I hope you will get an idea about Squarespace ecommerce website from this post. So let's enjoy some best Squarespace ecommerce website examples.
You may also like…
Why you should use Squarespace for ecommerce
Squarespace is very easy to use CMS and it will let you create e-commerce websites easily. You can't imagine how easy and fast you can make your eCommerce website using Squarespace. You can use pre-made Squarespace templates for your store. You just need to add your content and products to your website. Uploading any product is also very easy. You can read this article if you want to know how to upload products on the Squarespace website.
Best Squarespace eCommerce website examples
I know, everybody wants to make their eCommerce website outstanding and better than competitors. I think you are also so serious to make your website amazing and you need some inspiration Squarespace eCommerce examples. Here are some best Squarespace store examples.
1. Hygisol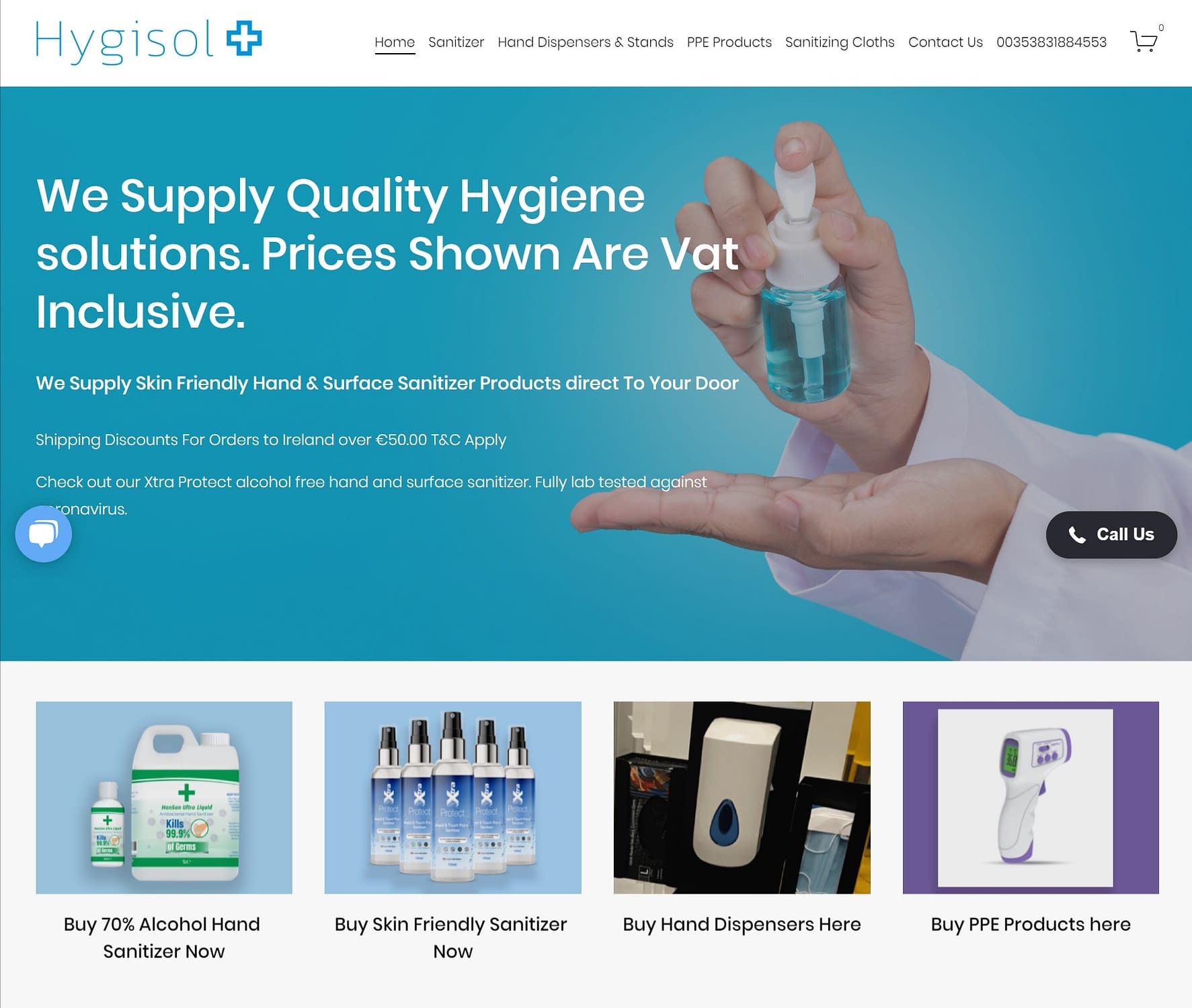 This website is a new baby from the Squarespace eCommerce family. This website is re-designed by Adolspace. Before the redesign, the website design was unprofessional and wast not user friendly. Our main target was to make the website more professional and userfriendly. We tried to make the website simple but great to grow the business. We saw the growth of their sale in just few days. Now the website is doing good business and makes many sales every day. I hope this website will help you to make your next successful Squarespace eCommerce website. If you think you need help from Squarespace experts, you can feel free to contact with us. We will try our best to help you to build your next business or grow the existing business.
Website link
2. Collective Quartely

The Collective Quartely is an eCommerce website built on Squarespace. This Squarespace website is clean and simple. They used a slider with big images. Under the slider, they added a featured product with text which will add some SEO value for the website. Then they added some products. After that a nice blog section to promote their blog posts. They have also an impressive contact page with contact form. They a nice shop page with a dropdown menu.
Website link
3. Knots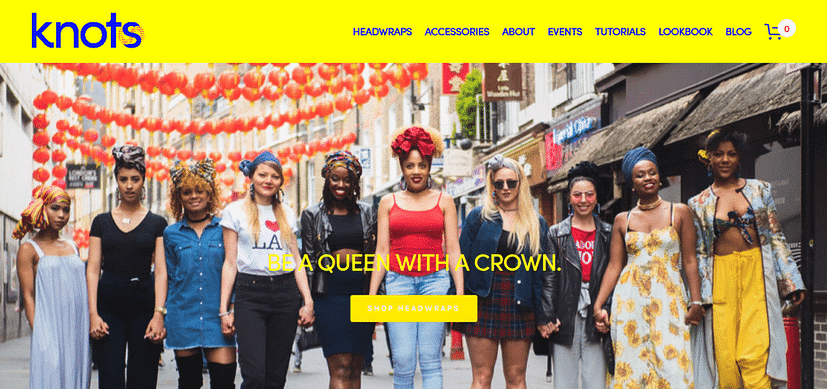 This Squarespace eCommerce website was designed by me. The client asked me to use yellow color with white. You will see a full-screen banner on the landing page that makes the website look better. I tried to make the Squarespace very much professional. The client was very happy with the design. I hope you will also like this Squarespace eCommerce example.
Website link
4. Good Candle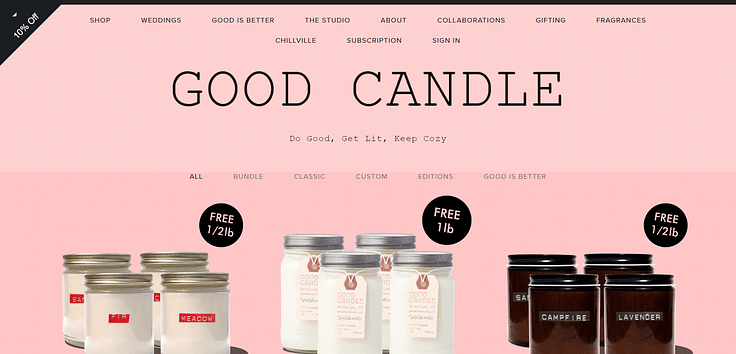 This is another example of a minimal Squarespace eCommerce website. This website is quite popular and doing well. They did not use any banner or slider on their website homepage. They directly displayed their featured products. After a few seconds, you will see a popup will appear. I think if they improve their design the website will look more professional.
Website link
5. Loupe & Facet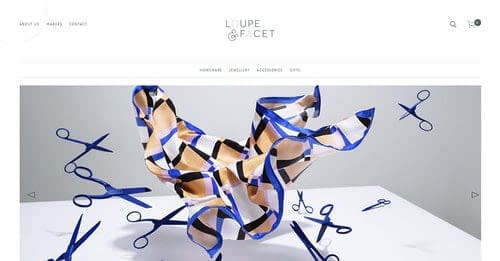 Loupe & Facet | DAVID & GEORGE is another great Squarespace eCommerce site. This is a minimal design with some products on the homepage. It has a slider banner with product images which helps the website look more professional. If you check product pages, they also look great. You will see a sidebar on product pages. They have a contact page and about us pages also.
Website link
6. Abby Seymour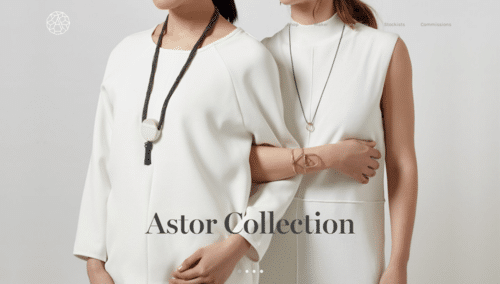 This is a full wide Squarespace eCommerce website designed by DAVID & GEORGE. I think this is the best eCommerce website made on Squarespace I have seen. This website has a great looking slider at the top of the homepage. And there is no menu bar. Many products displayed on the homepage. The footer of the website is also great and professional with all essential pages and links. This is a jewelry shop website made with Squarespace.
Website link
7. Shamarwyn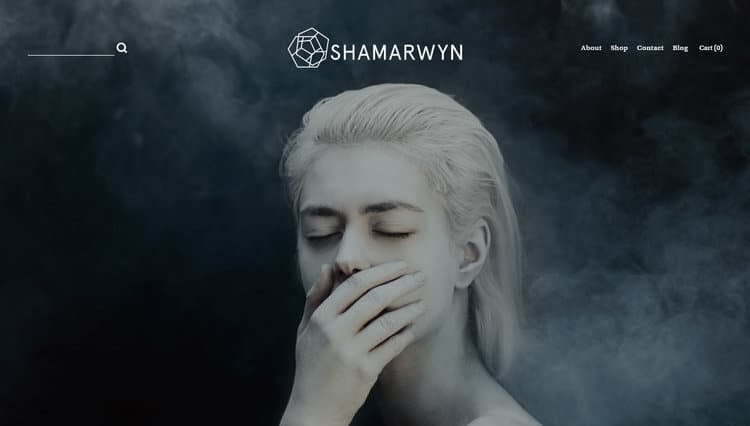 This eCommerce Squarespace website has a promotional top bar at the very top of the website. A logo centered on the menu bar. After then a parallax banner. This Squarespace website has some information and images on the homepage. They also displayed some products on the homepage. They have a blog page. I did not like the footer of their website.
Website link
8. Fiele Fragrances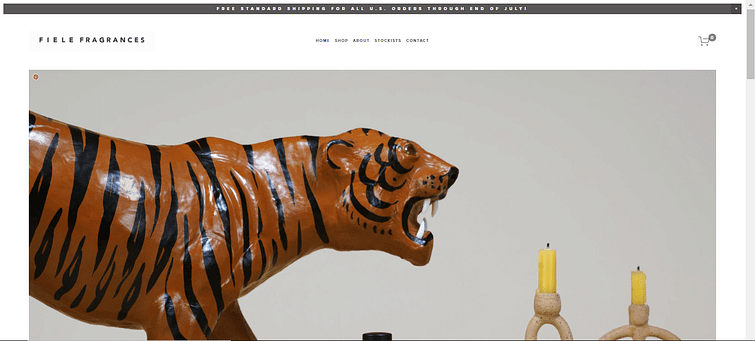 Fiele Fragrances is a Squarespace online store. They used some beautiful images to enhance their website design look. You can see a promotional top bar on the top of the menu. I am not sure why they did not display some of their featured products on the homepage. I hope you will consider adding some featured products on your Squarespace online store homepage to make a better user experience.
Website link
9. Rhye Intimates
This is a small size Squarespace eCommerce website. If you visit the website you will see that that they created the website with all necessary pages and information. The website homepage design is professional with images and products. They sell women underwears and customers have option to select size and buy. they also can directly gift from the website.
Website link
10. Mik & Honey Granola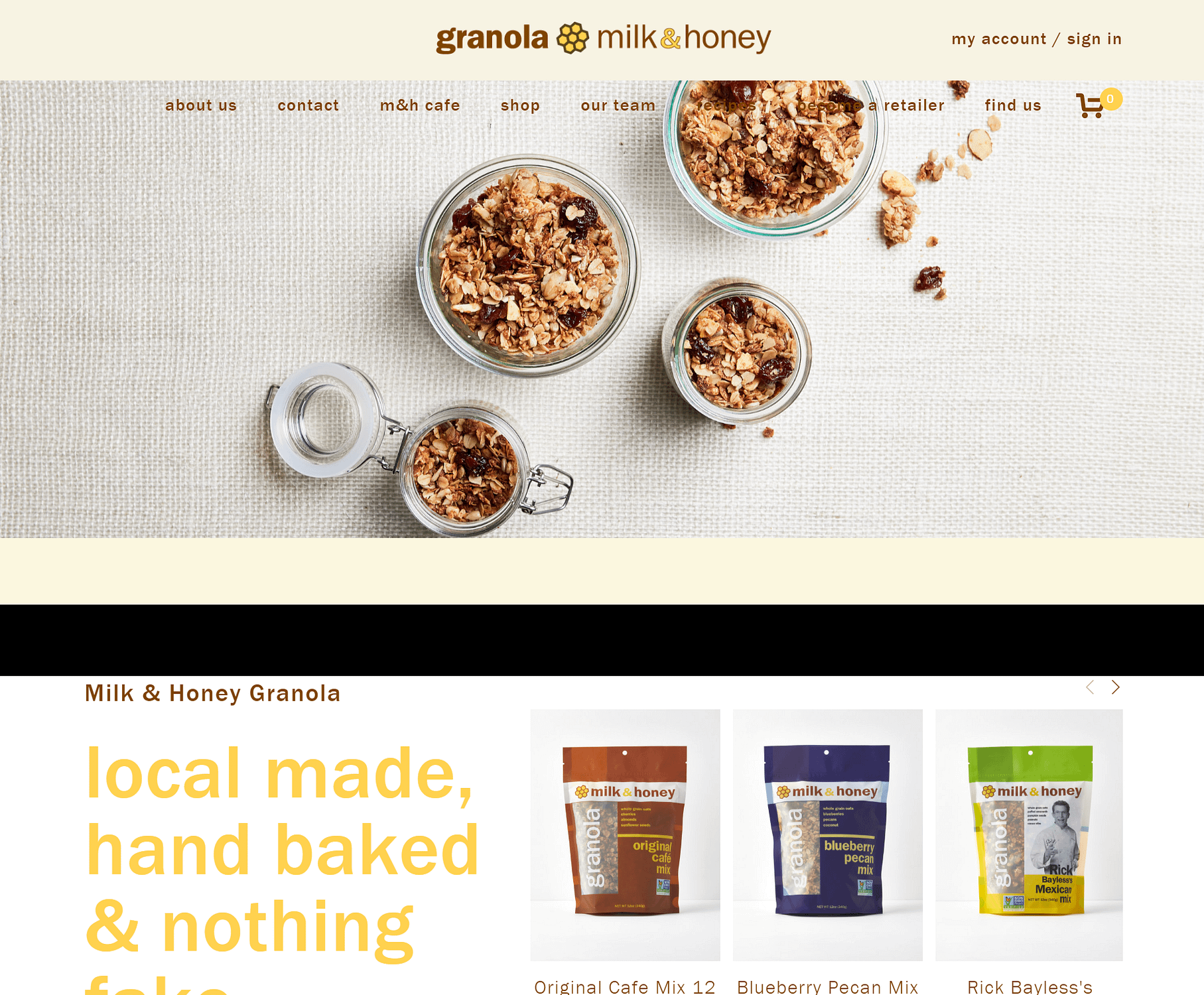 One one the perfect example of the best Squarespace eCommerce websites. I think this website was designed by a professional designer, the color combination of the website is just amazing.
Website link
11. Pawsitively Prrfect – Squarespace dog shop
Another good eCommerce website built with Squarespace. You can follow their design if you want to have a neat and clean eCommerce website design inspiration.
Website link
So there are some eCommerce Squarespace website examples I found. I will add more and update this post. If you need any professional Squarespace website designer for your eCommerce you can contact me.