For any business, it's important to efficiently document your day to day processes in order to ensure all of your customers or employees are aware of how the company is run. There may be multiple processes in place and so having standard operating procedures can prove very useful.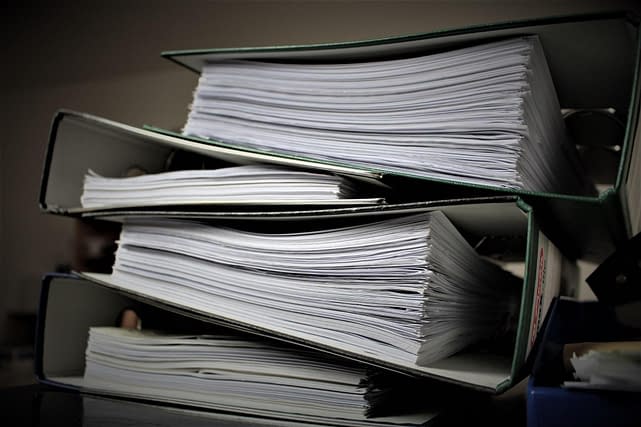 Solving problems within a business will not only provide more overall satisfaction but will also allow room for growth and more success. In this article, we'll discuss what standard operating procedures are and the benefits of using them for your business.
What are standard operating procedures?
Standard operating procedures or abbreviated as SOPs, are something that will be present in most businesses, regardless of how big or small the organization is. They are often given different terms such as blueprints, manuals and user guides. It's a document that details certain processes within the company. 
Now these processes might be specifically for employees or they could be for the company's customers. As the business grows, so does the number of SOPs that you'll have in place. It's better for these procedures and processes to be written down in an official format, rather than it simply getting passed from one person's head to another.
When you don't document these procedures, human error is more likely to occur and elements of the process might get missed out as a result. Standard operating procedures will also come in multiple forms. You might have them as online documents in the Cloud or saved on your servers in public folders. There's also diagrams or flowcharts in which these procedures can be displayed.
Having SOPs in place can help demonstrate compliance or certain operational practices that help employees and customers to stay safe or to do things in the right manner for a successful outcome.
The benefits of standard operating procedures
Structure is critical for any business because without structure in place, everything can go to ruin. It depends on the type of company that you run in regards to what procedures you have in place but some of the benefits of SOPs are listed below.
Improves productivity
Productivity is an important part of creating a successful business and keeping your employees engaged can result in better productivity. This productivity can lead to a 21% rise in profits according to GoRemotely. As SOPs provide structure, it helps employees know how processes work properly and in the simplest of forms. 
If a process ends up being too complex or isn't detailed enough, then your employees are likely going to get despondent and discouraged from working at their maximum performance. Providing the tools and processes needed for your staff to perform at their best is a responsibility that lies somewhat with the company itself.
Provides a healthy and safe working environment
Some standard operating procedures relate to the operations of the workplace itself and these processes ensure health and safety is a top priority for both staff and customers in the building. By having clear and concise steps in place, it will help guide the user from beginning to end whether that's procedures in the event of an evacuation to cleanliness in communal workspaces. 
There can be many SOPs put in place, depending on what your business needs and requires to provide more efficiency overall.
Serves as a training document for users 
Training documents are helpful to those who use them because they outline all the relevant information without anything being missed off. It's often the case that when information gets passed from one person to another, one user might choose to do something a little differently. This might not be a big change but it could impact the effectiveness of the procedure itself.
SOPs provide the basis of standardized training for employees that might be new starters or perhaps need refreshing with the rules and procedures in place. Unfortunately, not every employee ends up getting the proper training needed in the first place.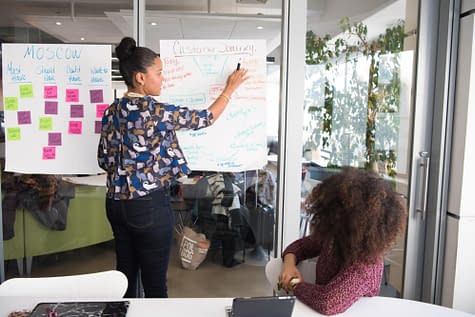 Evidence that these processes are in place
Running a business has its challenges and with certain procedures and protocols in place, it helps avoid any mistakes or accidents happening. Evidence is a good thing to have when it comes to SOPs because it proves that you've done everything possible in the case of health and safety-oriented documents.
This historical record can also be handy when it comes to adding to the document and tweaking it as new processes or equipment comes into play. As employees move from one company to another, this knowledge is necessary to document in order to avoid moving away with the employee.
How to structure an SOP
So how do you structure an SOP if you've never done one before? We've put together a few essential steps when it comes to creating this document.
1.Consider the end goal
What is the end goal? It might be that you're writing a document that outlines the opening up of an office building or perhaps you're detailing what to do in the event of an accident within the workplace.
This should be at the beginning of the document to let the reader know exactly what the procedure is in reference to.
2. Think about the layout
The layout is an important part of an SOP document because you want it to make sense and be easily digestible. Keeping the user engaged in the document is critical to making sure all that information sinks in.
3. Make it a collaborative process
Collaboration is an important part of SOPs because there might not be just one person that does this process but multiple. With that in mind, each person involved might have a different way of doing it or there could be steps that could be avoided or added in. 
It's therefore important to involve everyone necessary and to have multiple drafts and reviews before the final document is complete. By doing this, the SOP itself is going to be more effective in serving its purpose.
Examples of SOPs
Knowing which scenarios would warrant SOPs are certainly good to distinguish. Here are three examples that may give you an idea of when and where one would be needed.
This is one example that could be used for closing a retail store:
Closing procedure of a retail store

Purpose – This procedure describes the steps needed to close a retail store at the end of the day.

Scope – This procedure is relative to any employee with the responsibility of closing the premises.

Responsibilities – Ensure all customers are checking out or checked out. Clear the store of customers and lock all entries and exits. Restock shelves and recover any stock located elsewhere in the building. Housekeeping duties where necessary and closing of registers/cashing up.
This is one example that could be used for operations of a office building:
Building operations for an office building

Purpose – This procedure describes the steps needed to operate in the building safely.

Scope – This procedure is relevant to any employee working in the building.

Responsibilities – When entering and exiting the building, shut doors firmly behind you. If you spot a problem within the building, speak to one of the operations team listed below. Keep communal areas clean and tidy to avoid accidents occurring. Designated smoking area is located X, etc.
This is one example that could be used in a bank for customer identification:
Customer identification procedure

Purpose – This procedure describes the steps needed to identify a customer of the bank.

Scope – This procedure is relevant to all those employees responsible for serving the bank's customers.

Responsibilities – Verify each customer before cash withdrawals or transfers are made between accounts. The employee must ask the customer for a valid ID that matches the name on the account. The picture on the ID must also match the customer in question.
These are just a few standard operating procedure examples, in situations where you might need them. The opportunities for SOPs though is an expansive one and again, depends on the type of business you operate. You may need more or less SOPs, or none at all in some cases.
Why do you need standard operating procedures?
Standard operating procedures aren't something that are final in their solution but they will certainly help create more structure. If anything, they'll likely need reviewing and amending as time goes by.
Keeping everyone motivated within the company is essential and SOPs provide that support as your business grows. Each standard operating procedure you introduce should bring something beneficial to the company's day to day runnings. They not only evaluate the current situation but they help introduce ways of moving forward.
SOPs should be used as a business tool and as such, need a certain amount of investment put into them. At the very minimum, they should provide consistency for the business, reduce the amount of errors made and help with communication.
If you feel as though you might be missing an SOP, it's worth putting one in place if you're able to do so or highlight the need for one to your supervisor, manager or HR department. Sometimes, the need for an SOP might not be as obvious to some as it is to others within the business.
FURTHER READING