You may know that Wix is the easiest website builder in the world. Anyone can make a website using Wix drag and drop feature within a very short time. Today I will share some best Wix eCommerce website examples. I hope those examples of Wix eCommerce websites will give you a better idea about the Wix eCommerce feature and you will get inspiration for your next project.
Creating an eCommerce website was not easy a few years ago but now it is easier than you can think of if you use a website builder like Wix. You can make a very professional eCommerce website using the Wix website builder. You don't have to be a technology expert to make an eCommerce website on Wix. You just need to have a vision for your website and a basic idea about eCommerce websites. The purpose of this post is to give you the basic idea about Wix eCommerce websites.
What to consider when creating an eCommerce website on Wix
If you want to make a professional eCommerce website on the Wix website builder, you have to follow some instructions. This post is not to describe those things, I will try to explain in short.
Professional design- You have to make your website modern, clean, user-friendly and professional if you want to stand out from the crowd. Now the online business is very competitive. You have to be a big player to win the game. If you can make a website professional that can be a game-changer for your online business.
Responsive Design- The number of smartphone users is growing massively and most people visit the internet from their mobile devices. Your website should be mobile responsive for both user and search engines. There is no chance to grow online with an unresponsive website in the age of smartphones.
Search Engine Optimization- You want organic visitors on your website to grow your website, right. You have to optimize your website for search engines. If you don't know how to do this you can find an SEO specialist to do SEO for your website.
Some more things you should follow for your Wix eCommerce website.
Website Navigation
Easy Checkout Process
Detailed Product Descriptions
Professional Images
You may also like… 
Best Wix eCommerce website examples
Now I will share some examples of the best Wix eCommerce websites. I have researched on the internet to find those and save your time. There are many eCommerce websites built on Wix website builder but finding those is hard. I tried my best to find them and listed them here.
This is one of my favorite eCommerce websites built on Wix. The design of this Wix eCommerce website is very professional with a neat and clean user interface. If you visit the website you will understand why I love the design of that site. Under the banner image, they added their category section to ensure that visitors will easily find the page or products they want. The color combination of the website is also great. I think this is an ideal example of Wix eCommerce websites to get inspiration.
This a premium design eCommerce website by Wix website builder. The black website will blow your mind with the design concept. This site proves that if you have a good concept you can make your website great. With the Wix website builder, you can make any kind of design you want if you have the content and design idea. Only a website builder cant do anything if you don't have any good concept for your website. The website used images and videos to make their website outstanding and different than others. They displayed their products in a different way and the video at the bottom of the page is very creative. I was really amazed by that concept.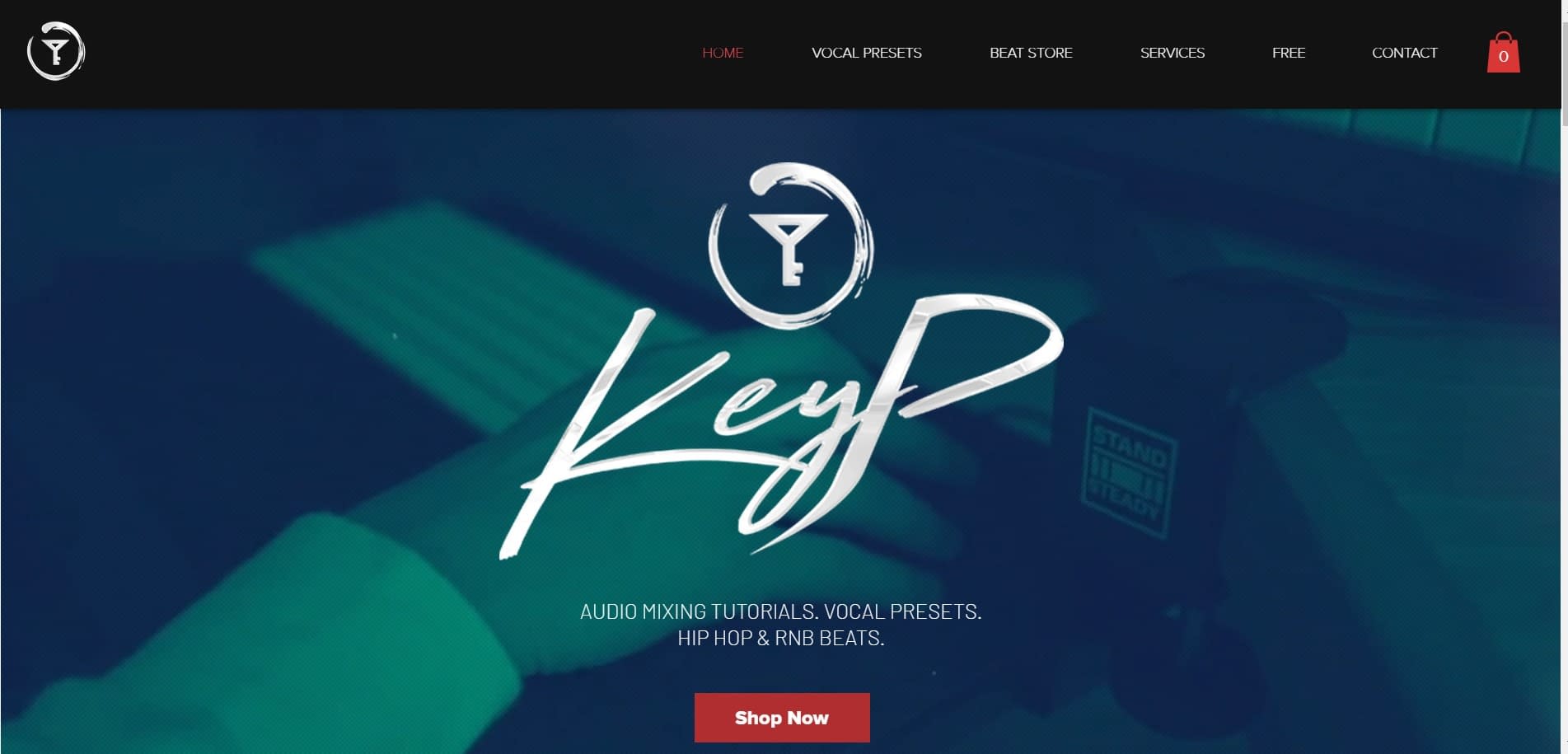 A stunning example of Wix eCommerce websites. The website design is very professional with a video background on the website banner. The website will amaze you by the design interface. When you will first land on the website homepage you will see a banner with logo and background video. And then the popular products category. You will see how beautifully they designed their website and displayed their products. They designed their website in a user-friendly way and any non-expert customer also can order from their website easily.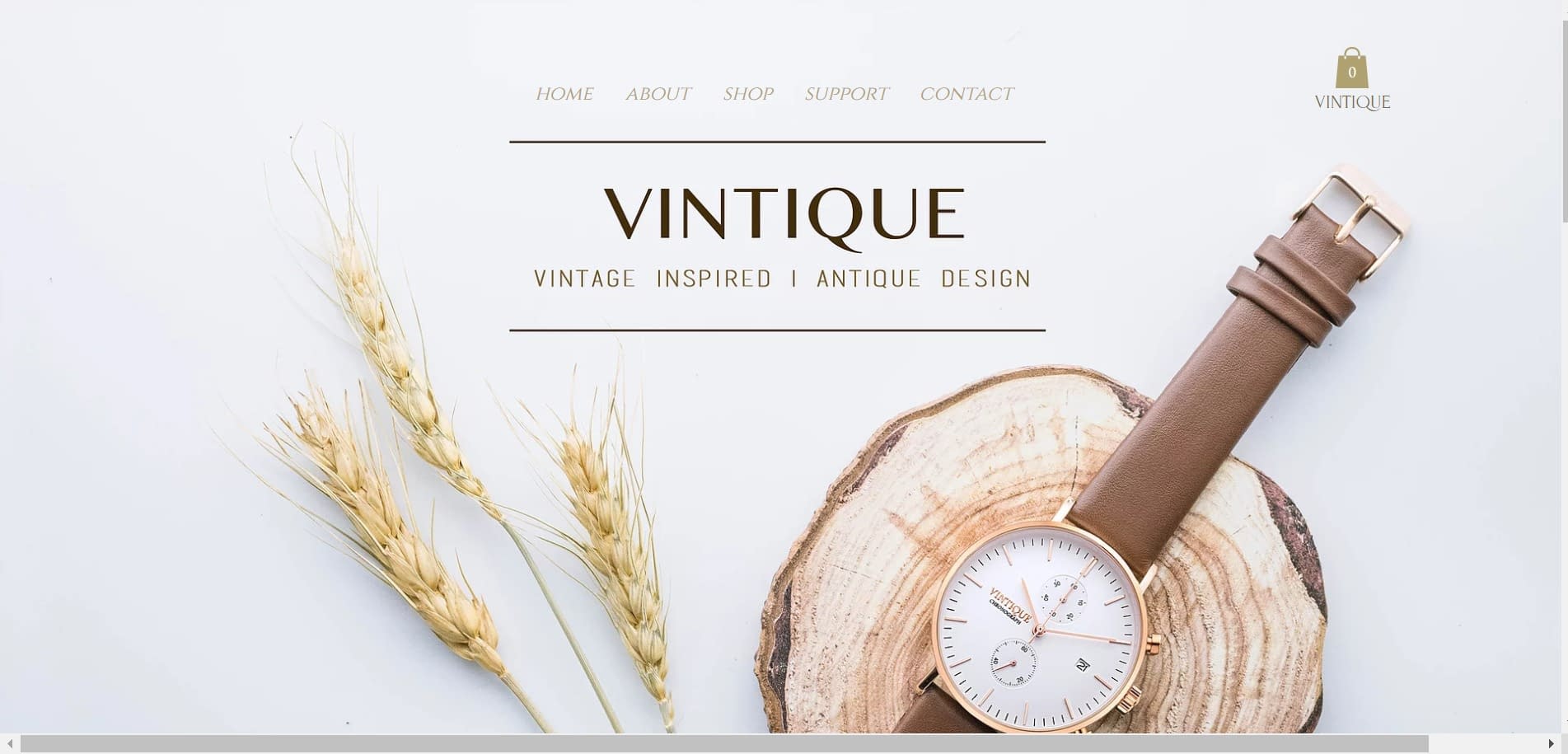 This is a vintage style Wix store example. The design of this Wix eCommerce website is solid. The concept of vintage webshop with color and images is unique. If you have some unique products and want to give your website a vintage look you can follow this Wix website design. The minimal eCommerce website by Wix website builder is userfriendly and strait forward. These types of eCommerce websites are good for those companies who have a few products and want to make a minimal website for their branding.
This is a modern design eCommerce website with a cart icon on the right-hand side. The website used large images and text to grab the user's attention. I think the website could be more professional with some redesign. But if you want to get a bold idea about Wix eCommerce websites you can take a look at their website. This Wix eCommerce website is responsive but not SEO friendly.
This is a Jewelry shop website created by the Wix website builder. The design of the website is classic but perfect for a jewelry shop. They displayed their product category with images on the homepage which is a nice way to introduce more products to visitors. When you will click and land on a category page you will see a collection of products. This is what a professional Wix website should look like. They also added all the important pages for visitors to make them understand more about their product order process and special offers. The footer of this website is also very professional with all the necessary links.
Finally a complete professional Wix eCommerce website. The design of this Wix store is just amazing. If you visit the website you will fall in love with the website design concept. An eCommerce website should use high-quality professional images to grow their trust for customers. The website is a perfect example of a professional Wix eCommerce website with high-quality images and design concepts. The website also added a live chat function to make sure their customers will get answers as soon as possible.
Another example of a professional Wix store. Without a skilled graphic designer, this type of website design is not possible. The used many custom graphics to give the website a professional feel. This website has everything that an eCommerce website should have. The menubar design is outstanding with user account creating options and product categories navigation. Great Wix website to get design inspiration.
This is an organic tee shirt website by Wix website builder. Their design and business concept is different than others. The zooming animation on the website makes the website look amazing and give it a different feel. You can make this type of animation on your own Wix eCommerce website easily, you just have to understand how to use this and where to use.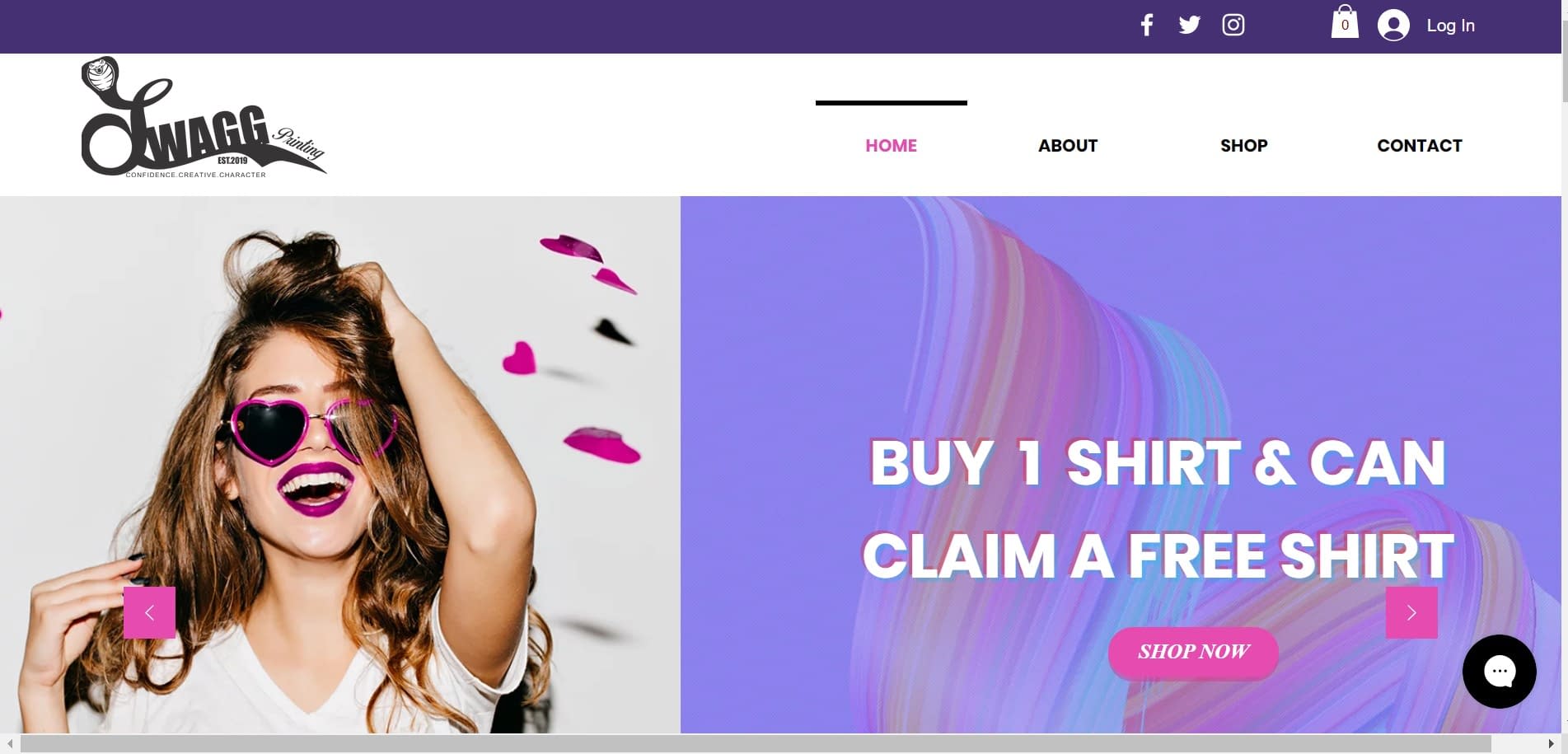 This is a custom tee shirt printing Wix eCommerce website. I can say this is one of the best Wix eCommerce websites you ever saw. The colorful slider of the website gives the website a dynamic look. Then they added a box to show their contact information so that visitors can easily get that.
I hope you got the design inspiration for your next Wix eCommerce website. If you know any good example of Wix eCommerce site, don't forget to mention here. I will try to add that site to this list. If you have any questions or need any help creating an eCommerce website on Wix don't forget to contact me. I will try my best to help you and create a very professional Wix store.